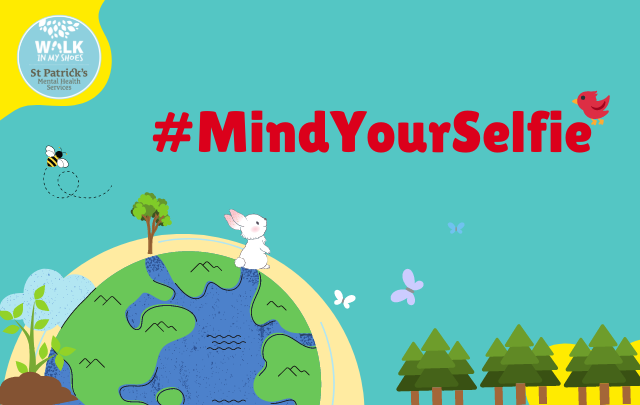 To mark #MindYourSelfie Day, we've launched a new nature workbook for secondary school students.
Here at Walk in My Shoes (WIMS), we're inviting you to explore how to support mental health through connecting with our natural world.
A recent survey highlights that 78% of young people in Ireland name climate change as their biggest fear for the future. With this in mind, #MindYourSelfie Day 2022 is all about exploring how we can protect the planet, while also enhancing our own wellbeing.
Use our new nature workbook
To mark #MindYourSelfie Day, we're excited to release a brand new nature workbook to support positive youth mental health.
We teamed up with BirdWatch Ireland, Biodiversity in Schools and Leave No Trace Ireland to develop Minding Your Self, Minding Nature, our new mental health resource for secondary schools. The workbook explores links between nature and our mental health. It aims to highlight ways young people can connect with nature in daily life to support their wellbeing; in turn, when we feel connected with nature, we're more likely to take climate action.
#MindYourSelfie Day encourages people, particularly young people, to start conversations about positive mental health and to tackle stigma. Taking place on 11 May, 2022 marks the seventh year of #MindYourSelfie Day!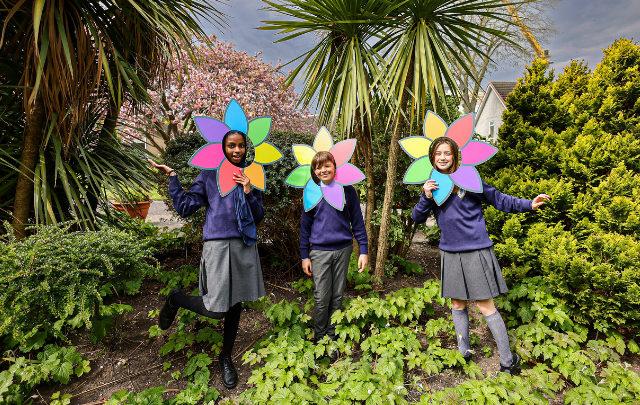 The workbook includes:
Information on different ways that connecting with nature can support positive mental health
Ideas for nature-based activities that young people can do in the classroom or at home
A nature wellbeing plan for each young person to make.
In Ireland, the Government recently announced the climate action and sustainable development is to be added to the Leaving Certificate curriculum in the coming years. This new #MindYourSelfie resource is a timely opportunity for students to learn about protecting nature and the environment, and its connection to positive mental health.
Download the workbook here
How to get involved
There are other very special ways to get involved in #MindYourSelfie Day 2022.
Join the social media campaign
On 11 May, we'd love you to show us your favourite place in nature to boost your wellbeing.  Whether it's a picture from a sandy shore, a video in a blossoming forest or a Reel in your local park, we want to see where you connect with nature and how it makes you feel. You could even be in to win a €200 One4All gift voucher by taking part!
All you have to do to get involved is:
Why engaging with nature matters for our mental health
Speaking about this year's #MindYourSelfie Day, Chief Executive Officer (CEO) of St Patrick's Mental Health Services, Paul Gilligan, said:
"Increasingly, more and more people are becoming worried about the fate of our planet and what lies ahead for future generations. By taking action to help protect nature, we can be empowered and ease feelings of eco-anxiety and helplessness, all the while maintaining our wellbeing."
"Engaging and connecting with nature is a powerful way to support our mental health in daily life and can also have great benefits for the environment. This year's #MindYourSelfie Day is an opportunity for us all to celebrate our wonderful natural world, and to look at how we can take care of nature as it takes care of us."
See more from #MindYourSelfie Day
Look back at the history of #MindYourSelfie Day and get more #MindYourSelfie resources. From guided relaxation exercises and mindful colouring to mental health eBooks and wellness journals, we have lots of free tools and resources to support young people's mental health.
See more on climate change and mental health
Many of us are worried about the future of the planet. The anxiety we're going through is a natural response to a challenging situation - but there are actions we can take to make a meaningful difference and reduce our feelings of helplessness. We held an online talk with experts working in the area of the environment and mental health to explore what climate anxiety is and what we can do to empower ourselves, support our wellbeing and drive positive climate action.