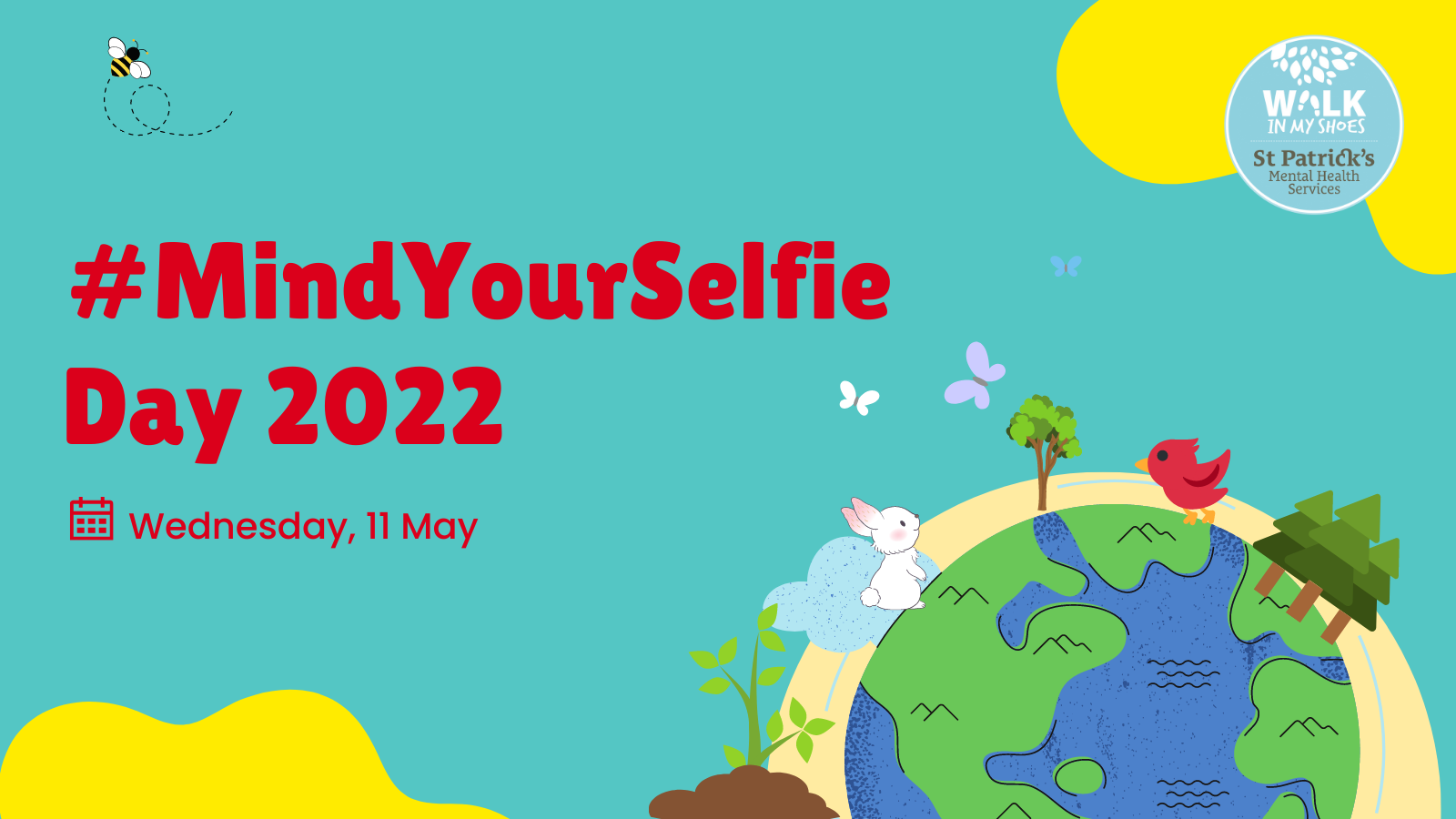 We're launching plans for #MindYourSelfie Day 2022, with a focus on connecting with nature to support our mental health.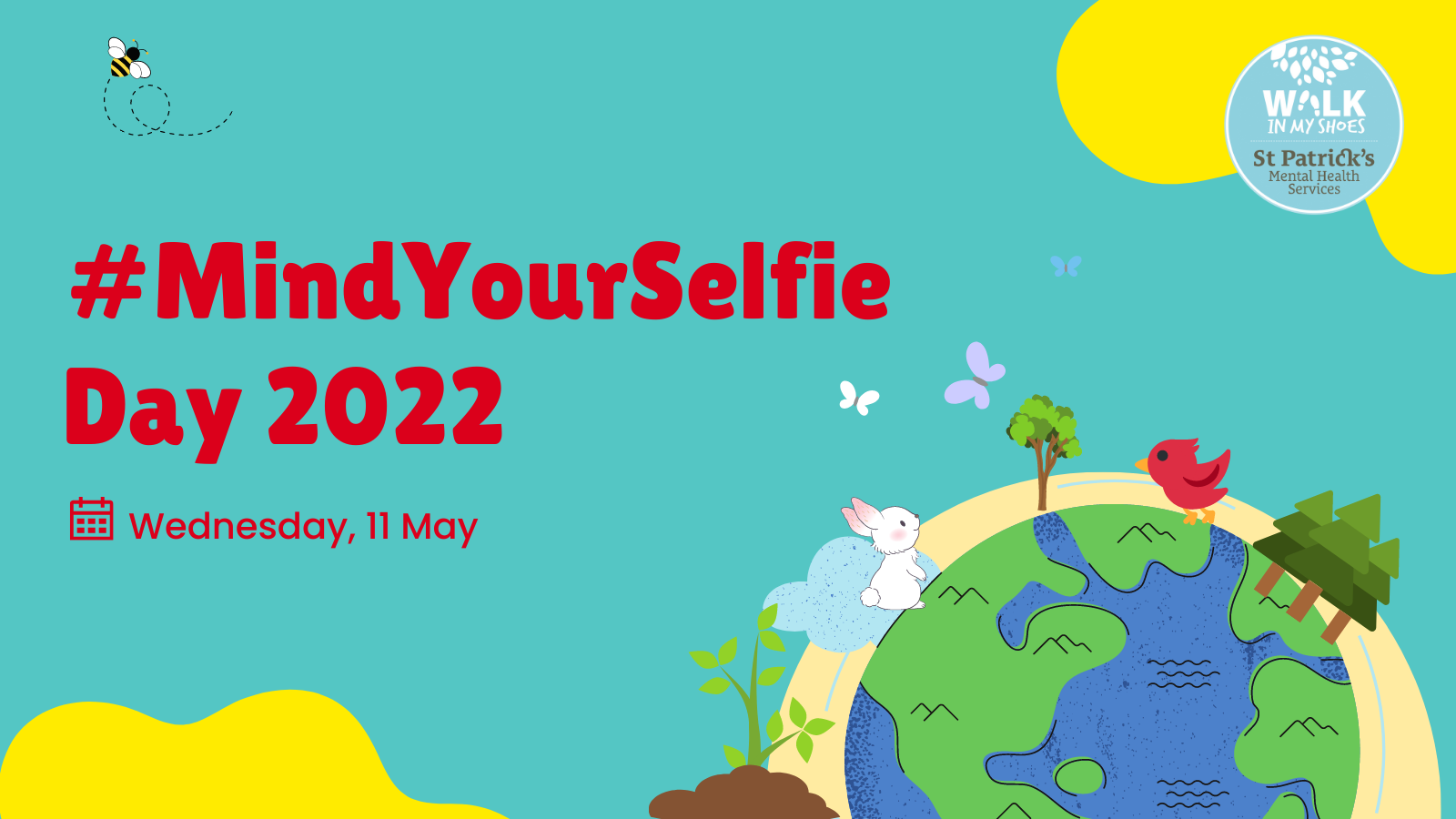 This Earth Day, Walk in My Shoes (WIMS) is delighted to launch our plans for #MindYourSelfie Day 2022, with a focus on connecting with nature to support our mental health.
Now in its seventh year, #MindYourSelfie Day is our annual social media campaign aiming to open positive and encouraging conversations about mental health and wellbeing.
Learn more about #MindYourSelfie Day
Get involved
Taking place on Wednesday, 11 May, #MindYourSelfie Day will explore how nature can help us protect our mental health and how we, in turn, can protect nature as connecting with the natural world also makes us more likely to take the urgent action needed to conserve it.
We're inviting you to use this upcoming #MindYourSelfie Day to celebrate our wonderful natural world, the ways it can lift our spirits, and how we can look after it – with some very special ways to get involved.
Join us on social
We want you to share with us your favourite place in nature to boost your wellbeing.
To take part, just:
snap a pic, make a video or create a Reell and p

ost it to your social media channels

tag Walk in My Shoes

use the #MindYourSelfie hashtag.
Whether it's up on a mountain, deep in a forest, or close to home in your local green or park, we'd love to see where you connect with nature and how it makes you feel.
By taking part, you could even win a €200 One4All voucher through our #MindYourSelfie draw.
Get our nature workbook
We're also pleased to announce a brand new resource for secondary schools to look at why and how the natural world is important for our health and wellbeing, which drops on #MindYourSelfie Day.
We're releasing a nature workbook for secondary schools. Created together with partner organisations BirdWatch Ireland, Leave No Trace and Biodiversity in Schools, this new workbook will explore the link between nature and mental health across each of the four seasons.
As well as sharing information about some of the different ways that connecting with nature can support our mental health, the workbook will be packed full of nature-based activities that young people can do in the classroom or at home.
The workbook will be available for free download here on our website from 11 May, and has been especially designed so it can be used throughout the school year in line with what's happening in nature at that time.
Let the wildflowers grow
The "Spring" section of the workbook encourages schools to either let the grass grow or to plant a wildflower patch to help bees and pollinators.
To accompany the new workbook, secondary school teachers across Ireland can register by 29 April to receive a free pack of native wildflower seeds ahead of #MindYourSelfie Day to begin growing a wildflower patch in your school. 
Wildflower patches are very easy to start and need very little work to maintain. Not every school has large grassy areas, so growing a wildflower pot or patch is a lovely alternative too.
They can:
Add colour to your school grounds

Introduce students to gardening and wildlife

Be eco-friendly

Support biodiversity by helping bees, insects and other pollinators.
Registration is open until lunchtime on Friday, 29 April with the seeds being posted to you ahead of #MindYourSelfie Day.
Don't forget that we'd love to see photos of your wildflower patch being prepared or the seeds being planted on #MindYourSelfie Day: tag us on social with your content!
Want to get involved?
Our Campaign Manager, Amanda McArdle, says:
"So many of us feel the mental health benefits of being outdoors and spending time in nature. We know that the natural world faces a lot of very serious risks from climate change and different forms of human activity. Connecting with nature can help us deal with worries we might have, including reasonable worry about climate change, while also making us more likely to take positive climate action."
She adds: "That's why we're launching our plans today to coincide with Earth Day, which calls us on us to "invest in our planet": next month, we're looking forward to marking #MindYourSelfie Day and celebrating how investing in our planet is also investing in our mental health."
If you have any questions about #MindYourSelfie Day or if we can help with your plans for it in any way, please contact us at info@walkinmyshoes.ie.