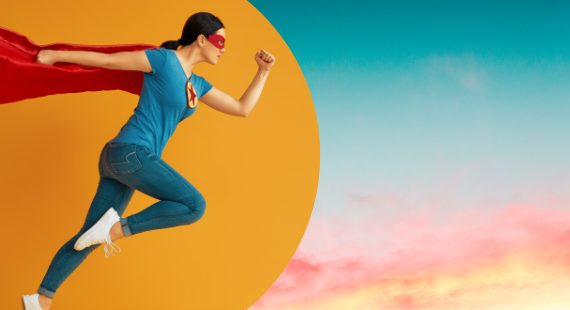 Primary and secondary schools across Ireland are invited to celebrate their mental health and wellbeing initiatives through our annual awards.
Primary and secondary schools across Ireland are invited to celebrate their mental health and wellbeing initiatives through the Walk in My Shoes Mission Possible school achievement awards, which are now open for entries.
Prizes and recognition
Marking their fifth year in 2021, the awards recognise the unique and creative projects schools put in place to raise awareness of and reduce stigma around mental health.
Entries to the awards are now open, with the deadline closing at 5pm on Friday, 26 March. Initiatives can be entered under one of three categories – Best Standalone Project, Most Creative Idea and Best Programme Activity – with one primary and one secondary school picking up a trophy under each category.
Winners will be announced at a ceremony on Wednesday, 21 April, with each winning school also receiving a prize of €600 and every participating school obtaining a certificate.
How to enter
Teachers can now submit entries to the awards by completing two quick steps:
1. Logging in to our School Portal to upload details of and resources relating to the relevant mental health initiative(s)
2. Filling out our online entry form to share more information on the objectives and outcomes of the initiative.
Award categories
Further information on each of the three awards categories is shared below. Each initiative can only be entered under one category; if you have any questions on which category is best suited to your initiative, please email our Project Manager, Amanda McArdle, at amcardle@stpatsmail.com. You can also meet our 2020 award-winners here to see what kinds of projects and initiatives won in the different categories.
Best Standalone Project

This award celebrates an individual, once-off project to promote positive mental health. Examples include a Wellness Wall where students can post positive mental health messages, or the setting up of a new Student Wellbeing Committee. If you are entering more than one project for an award under this category, you will need to submit separate applications for each one.

Most Creative Idea

This award recognises original, inventive, and fun ideas used to open conversations around mental health, such as Wellbeing Clubs, positive poster campaigns, or social media drives – we're looking for innovative ideas that create big impact. This category is judged on an individual basis; if you have more than one initiative you'd like to enter, you will need to complete a separate application for each of them. 

Best Programme Activity

This award celebrates innovative mental health programmes and initiatives which involve a calendar of mental health events or activities, such as a Wellness Month which included mindfulness classes, an art competition and a mental health awareness day.
Find out more about the awards
You can find more details on the competition and see more initiatives that won in the past below.