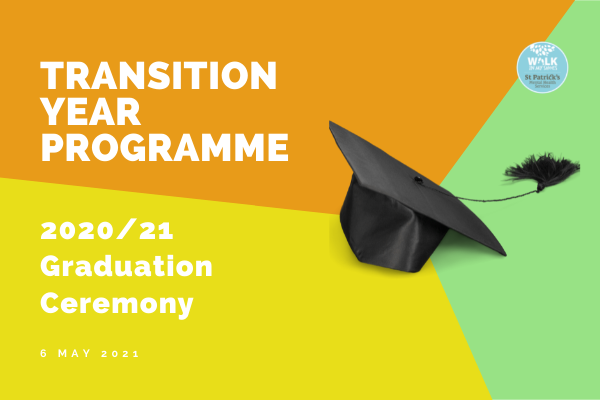 Over 120 Transition Year students across Ireland graduate as mental health ambassadors from the 2020/2021 TY Programme.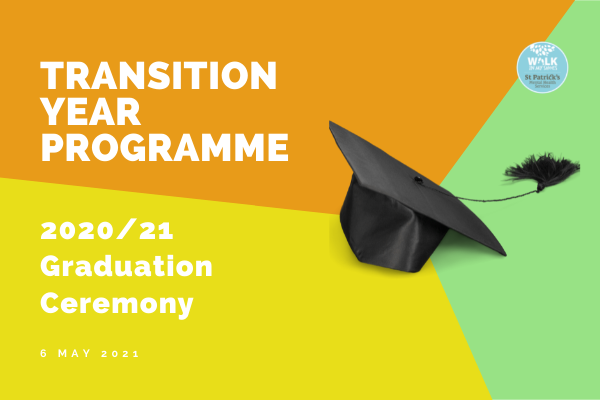 Celebrating in a graduation ceremony
Over 120 Transition Year (TY) students across Ireland graduated as Walk in My Shoes (WIMS) mental health ambassadors during a special online ceremony held to celebrate the class of the 2020/2021 TY Programme.
For over ten years, our TY Programme has welcomed students for a one-week mental health awareness placement, conducted by clinical staff from St Patrick's Mental Health Services (SPMHS). The programme runs over five weeks during the academic year between October and March.  
The graduation ceremony, which took place on 6 May 2021, marked a milestone for the programme which has now seen over 1,000 students completing it since it began in 2010.
Find out more about the programme
Building understanding of mental health
Taking place online for the first time due to the COVID-19 pandemic, the 2020/21 TY Programme saw the adolescent mental health team and wider staff at SPMHS deliver over 25 sessions to students across the week they participated. Students undertook a range of online activities, including viewing mock multidisciplinary team meetings with psychiatrists, psychologists, occupational therapists, nurses and social workers.   
Additions to the programme in 2020/21 included a presentation from a former service user who described her own journey to recovery, and a new group project where students worked together to prepare and deliver presentations on their chosen aspects of mental health.   Other topics were also explored during the week, such as advocacy, pharmacy, and career pathways in mental healthcare.
Marking achievements
To celebrate their graduation from the programme, students were joined by our Ambassador and Dublin GAA Ladies star Nicole Owens, and singer/songwriter Davie Furey, who gave a live performance.
Speaking about the programme and the importance of open conversations, Nicole Owens said:
the TY Programme gives young people the opportunity to educate themselves about mental health, which I believe leads to increased awareness in society. I was inspired to become a WIMS ambassador because, the more we talk about mental health, the more we normalise it for others. I would like to congratulate all the student graduates and ask that they share all they have learned from this programme among their peers and their communities.
Paul Gilligan, Chief Executive Officer at SPMHS, said:
young people have experienced a lot of uncertainty over the past few months and, for this reason, WIMS was proud to be able to bring its popular TY Programme online for 2020/2021. The programme is a real insight for young people into mental health services, and provides tools and resources to empower our participants to act as a mental health ambassador for their communities. Over 1,000 young students across Ireland have taken part since its establishment in 2010, and this experience will equip them to support their own wellbeing or those of families and friends during this difficult time and into the future.
Getting involved
Applications for the 2021/22 TY Programme are now open: students, parents and teachers can apply on behalf of a student who would like to take part. Find out more about it and get mental health resources for young people in secondary school below.