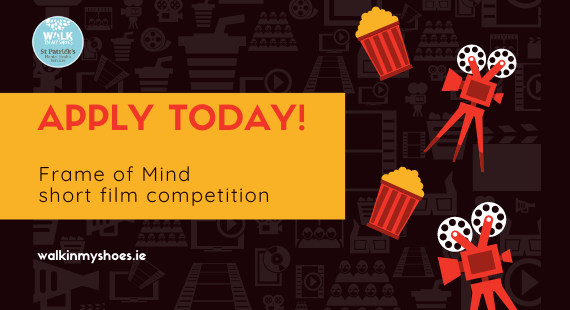 Applications are now open for our 2020/21 Frame of Mind short film competition, which uses film as a creative way to explore mental health.
Applications are now open for our 2020/21 Frame of Mind short film competition.
Frame of Mind uses film as a creative way to challenge mental health stigma or show the importance of positive mental health.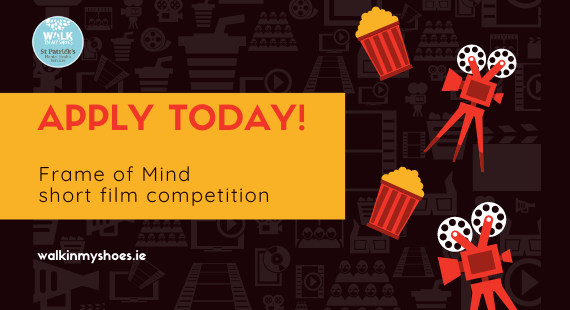 Secondary schools and general amateur filmmakers are invited to submit a short film, up to three minutes long, which shares an empowering mental health message or combats misconceptions.
For the first time, secondary schools can also submit TikToks which explore how students and teachers mind their mental health and take time for self-care during changes and restrictions brought about by COVID-19.
With the deadline for entries open until Friday, 5 February 2021, the winner in each category will be announced and awarded a prize of €1,000 in a virtual ceremony on Wednesday, 24 February.
Award categories
Short films or TikToks being entered into the competition can be based on personal experience or something that the creator wants to highlight as a positive message about mental health.
The competition's three categories are:
Secondary School | TikTok: This category is for secondary schools submitting a TikTok under 60 seconds in length.
Secondary School | Short Film: This category accepts entries from secondary schools which create a short film with a mental health message.
General: General amateur filmmakers can enter this category with a short film that explores mental health.
All entries must be sent to us by 5pm on Friday, 5 February 2021. Our panel of judges, including experts from the film industry and those working in mental healthcare, will shortlist entries ahead of our awards ceremony on Wednesday, 24 February 2021.
Filmmaking
We're open to all the different equipment and resources filmmakers want to work with also: entrants can use any type of camera, smartphone or editing programmes that they're comfortable with.
With everyone's safety in mind, we're also encouraging filmmakers to make their creations in line with public health guidance and restrictions, whether that involves filming people remotely, choosing to work with animation or making use of other ideas and innovations for their productions.
Applications
Everyone entering must complete the entry form to share details of their creation, and agree to the terms and conditions of the competition.
Short films must also be uploaded to Youtube, with the link to the video being shared in the entry form. TikToks must be submitted to info@walkinmyshoes.ie, either directly or by using WeTransfer.
Learn more about Frame of Mind