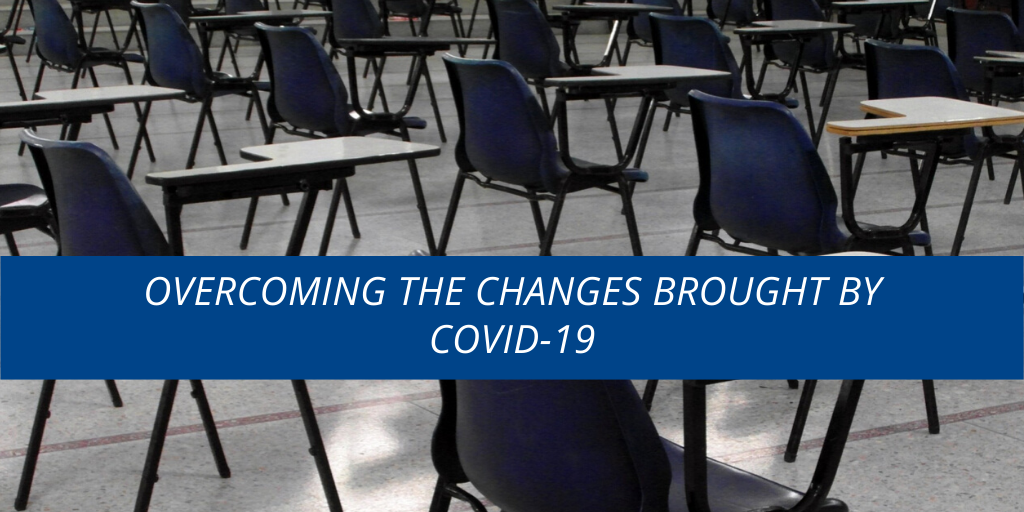 After the COVID-19 lockdown, how can we best overcome changes to our life plans, like the Leaving Certificate, and prepare ourselves to face the future in a mentally healthy way? Clinical psychologist Paul Gilligan shares his advice.
Dealing with fear and uncertainty
Clinical psychologist and Chief Executive Officer of St Patrick's Mental Health Services, Paul Gilligan, explores how young people can overcome changes to life events, such as the Leaving Certificate, and prepare for the future after the COVID-19 lockdown.
Trauma and loss have been at the centre of our lives for the last five months. Concerns and uncertainty about the future and how it will be shaped are adding to our challenges.
Increased levels of anxiety and depression, while normal, are impacting on us all. The psychological process we are going through is moving us from shock and fear, through denial, anger and depression, to resolution. Getting blocked at any of these stages or finding these feelings are adding to our already existing mental health challenges may result in mental health difficulties.
Recovering from major life changes
For those who were due to complete their Leaving Certificate this year, there have been particular challenges. Even with the uncertainty about whether or not the exams would go ahead resolved, there is still the uncertainty about how the grading system will work and so on.
Our mental health now and into the future is determined by our personality, emotional resilience and support systems, but it will also be significantly impacted upon by our individual experiences throughout this crisis.
Empowerment - or "our ability to feel in control of our lives" - has been significantly reduced, impacting on our confidence and preparedness to take risks. Many of the activities we previously engaged in to relax or resolve stress have now been removed with no certainty as to when we will be able to engage in them again.
In addition to Leaving Certificate worries, some of us will have experienced the loss of a loved one or other family traumas. 
Although our main focus to date has been on avoiding and fighting this virus, while working towards our Leaving Certificate, the psychological journey of recovery perhaps represents our biggest challenge.
Building our resilience
Psychological resilience and adaptability are essential aspects of being human and, over the coming months, our focus will need to be on finding inner strength in ourselves. For some of us, this will require additional help and support. Being prepared to seek this help will demonstrate courage not weakness; "leading by example" rather than "letting the team down".
Yes, we are all "in this together", but achieving psychological resolution will be very much an individual journey. Tackling our anxieties and fears with the accurate facts and information is the starting point. It will require us to start taking back control of our lives and making plans for the future, knowing that these might have to change or adapt.
It will also involve us being prepared to re-evaluate our lives and to fight for and enhance the things in it that add to our happiness, fulfilment and sense of worth. This may require us to address the negative lifestyle patterns we have developed and re-establish healthy patterns. Building or enhancing the skills we have that support our emotional resilience such as reinforcing our self-worth, self-confidence and emotional-awareness is vital.
Looking to the future
We need to be confident that we will go back to being able to hug our loved ones and friends, meet in restaurants, get our hair done, or go to cinemas, sports events and theatres. The importance of these cannot be underestimated and is essential to our wellbeing.
We are right to feel fearful, angry, depressed and anxious about what has happened. All of us have made sacrifices. The future is uncertain, the psychological challenges significant.
Arising from this crisis is the opportunity to emerge psychologically stronger, more focused on what we value and what we are prepared to fight for. This will require awareness, courage and hard work. Building our psychological wellness and resilience now will help us prepare best for the journey ahead. Finding our inner resilience and strength is the only way forward.
Addressing teenagers fears around coronavirus
Some tips for supporting our young people through the situation.