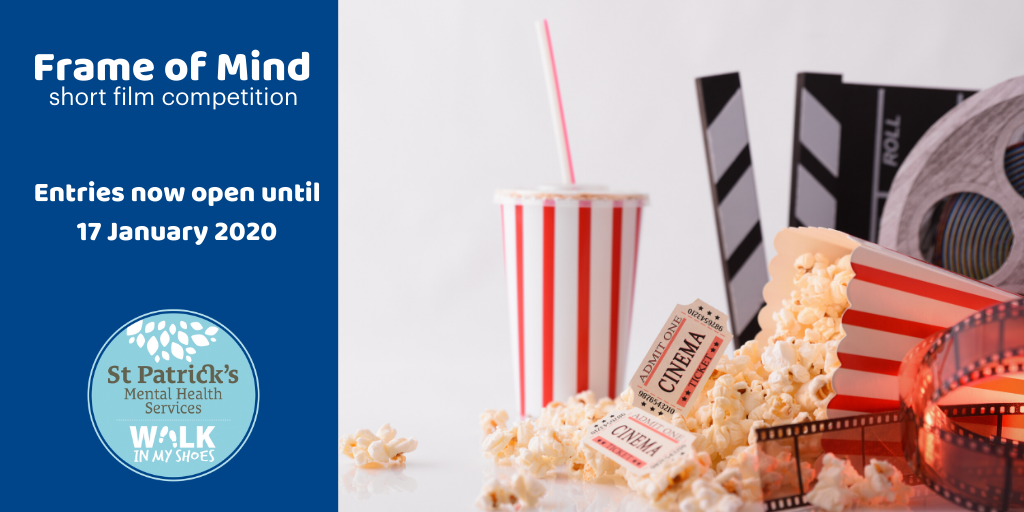 Due to demand, the closing date for entries to Frame of Mind has been extended until Friday, 17 January 2020.
Due to demand, the deadline for entries to our annual Frame of Mind short film competition is now extended until January 2020.
All entries for the competition, which aims to improve awareness about mental health and to remove the stigma associated with mental health difficulties, must be submitted by 5pm on Friday, 17 January 2020.
All entries received before the original closing date remain eligible for the competition and will be included in the shortlisting process in January.
Awards ceremony
We appoint a panel of judges - from both film industry and mental health service backgrounds - who will choose a shortlist from all films submitted into the competition. The makers of the shortlisted films are then invited to St Patrick's University Hospital for a film screening, at which the films are judged by a panel and winners awarded on the night. This awards ceremony will take place on Friday, 31 January 2020. 
If your film is shortlisted, you will be notified and invited to the awards ceremony in January.
Entries
With two categories in the competition - Secondary Schools and General - we're inviting you to produce a short film, just two to three minutes long, that you believe challenges stigma or illustrates the importance of positive mental health. The short films can be based on your personal experience or something topical that you want to highlight as a positive message about mental health. If you are entering the competition, you can do so by completing your film and filling in the entry and release forms below, which allows us to screen and share the film. A link to the film on YouTube must be shared through the entry form, with the full terms and conditions for entry available here.
Submit your entry
You will need to submit both the entry form and release form below to complete your application. Please read the terms and conditions for the competition before submitting your application.
Find out more about the competition