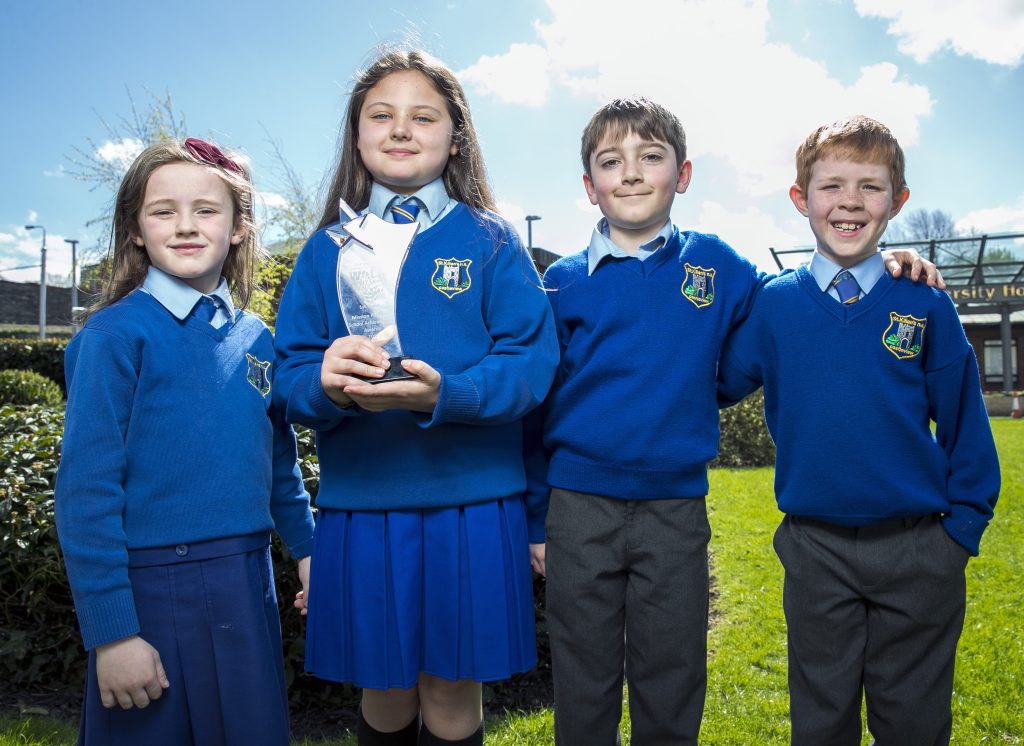 This year, we're extending the deadline on our Mission Possible awards to give extra time to celebrate new positive mental health ideas after school closures to prevent against coronavirus.
Applications for our Mission Possible school achievement awards are open now until Friday, 8 May 2020.
This year, as schools are closed to protect against coronavirus, teachers all across the country are playing an even more important role in helping students to keep a positive attitude and reduce anxiety by coming up with creative ideas for remote learning and activities to do at home – and this is something we think is worth shouting about!
To give extra time for these kinds of ideas to be celebrated in the competition, we've pushed the deadline for entry back.
There are three new categories to choose from, showcasing:
the Best Standalone Project,
the Best Programme Activity
and the Most Creative Idea
undertaken by schools to tackle stigma or share positive messages around mental health. Each category will have a primary and secondary school winner.
The six winning schools across all three categories will receive a prize of €600 each, while every school taking part will receive a framed certificate.
Applications stay open until 5pm on Friday, 8 May, with shortlisted schools being notified later that month. We'll be taking a creative approach to our awards this year, to prevent against the spread of coronavirus: instead of hosting our usual awards ceremony, watch out for a new online experience to celebrate our winning schools. We'll be announcing details of this in the coming weeks.
In another exciting development for our 2020 awards, schools can now apply through our School Portal for the first time.
Awards categories
Best Standalone Project

This award celebrates a once-off project that displays the great work your school has done to promote positive mental health. Examples of these one-off projects include the introduction of a Buddy Bench in a school, where students can sit if they're feeling worried or shy about talking to their classmates; the installation of a Wellness Wall to post positive mental health messages; or the establishment of a Student Wellbeing Committee.

Best Programme Activity

This award celebrates innovative mental health programmes and initiatives which reach out to young people, teachers and the community and provide meaningful, lasting support. These programmes would involve a calendar of mental health events or activities, such as Wellness Walks or mindfulness classes.

Most Creative Idea

This award brings the wow factor! We're looking for the most original, inventive, or fun ideas used to open conversations, reduce stigma or share positive messages around mental health. From Wellbeing Clubs to positive poster campaigns, and from creating online webinars to running a social media campaign for students, there's no shortage to the ways your imagination can take you for this! Ideas can include short-term projects, long-term programmes, the innovative ways you helped your students to maintain positive mental health during school closures, and the kinds of activities that create big impact even with very small budgets.