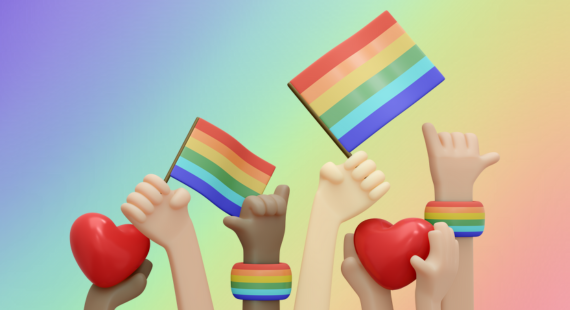 Ruairí Holohan, a youth advocate with UNICEF, shares why protecting and promoting mental health in schools and education and advocating for the LGBTQ+ community are so important.
In my opinion, promoting mental health in schools is as important as learning a second language. For many young people, school is the only place where they can learn things they would otherwise not learn in the home. It is the responsibility of our education system to prepare us for life, and, for that reason, we should have quality mental health education.
A uniform curriculum ensures that all students receive the same education on mental health. This prevents them resorting to the Internet, which is known to comprise inaccurate and damaging information.
As well as this, school is the one place where many topics can be normalised. If I heard my second class teacher talking about wellbeing and dealing with my emotions, it would most likely be less of a taboo subject for me.
On a personal level, I believe that we do not acknowledge the importance of our emotions. As is perfectly displayed in Inside Out, there is a toxic positivity in our world. It is just as important to feel sadness as it is to experience happiness. Especially with social media, we are expected to talk about our issues, but instantly feel happy again - not better, but happy - and hope that this feeling never returns. This is very unrealistic and damaging.
Young people could do with hearing from their teachers - qualified professionals - who can educate them on the true nature of wellbeing.
Building confidence back up after experiencing homophobia
While I had a very positive coming out experience, I unfortunately received homophobia too. I had very inappropriate things said to me in public, and there was even a video of me kissing another guy shared around, which was quite humiliating. Unsurprisingly, my confidence took a hit, but, just like my sexuality, I did not let this define me. I dealt with this problem at face value.
For me, I created a safety bubble around me. This took me some time as it was difficult to know who to trust, but I got there in the end. I was safe, I was supported and I was appreciated in my bubble, but, most of all, I was accepted for who I was. I was not defined by my sexuality.
At times, I was afraid to walk around town for fear I would run into someone who was homophobic towards me, and, when I knew I was going to be near someone who was disrespectful to me, I stayed with the girls. It was as though I found a loophole. The guys were not rude to me with the girls around. Otherwise, the girls would not talk to them!
Over the years, I have often wondered about what is the best approach to take in order to rebuild your confidence. I am of the opinion that having a close-knit friend circle is very important.
Advocating for the rights of the LGBTQ+ community
I am frequently asked about the way in which I advocate for the LGBTQ+ community, and really, there is no single answer.
First and foremost, I appeal to key decision makers and stakeholders to bring about change that will positively impact the LGBTQ+ community. I do this both with UNICEF and by myself.
In the past, I have used my story in order to bring about change. I have found this to be effective; however, I always prefer to digress from my experiences, as I do not want them to be the main takeaway from my message; my messages always relate back to respect, equality and kindness.
I also use media outlets to get my message across. Outlets such as RTÉ, LMFM, GCN and HotPress have been very generous with their resources and time when helping to build my platform and share my message.
Looking at my role as a UNICEF Youth Advocate
The UNICEF Youth Advocate Programme is a global initiative highlighting ambitious and proactive youth advocates passionate about change.
As part of this role, I am given the tools to champion child rights and bring about positive change through meeting key decision-makers, along with like-minded young people. In September 2022, I attended the Transforming Education Summit during the United Nations General Assembly week in New York. There, I had the incredible opportunity to meet and speak alongside Her Majesty Queen Letizia of Spain. I spent the week with 30 Youth Advocates, attending and participating in high-level events with key decision-makers. I would not have been able to experience such an amazing opportunity without the support of UNICEF and the Youth Advocate Programme.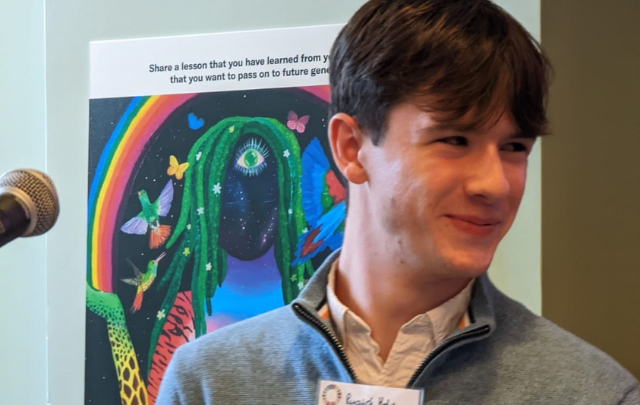 About our guest blogger
Ruairí Holohan is an advocate for the rights of the LGBTQ+ community and aims to raise awareness and reducing stigma that young people like him can come across.
Information and tools for your wellbeing
You'll find some videos, podcasts and resources below that you might find helpful for promoting and protecting your own mental health and wellbeing.