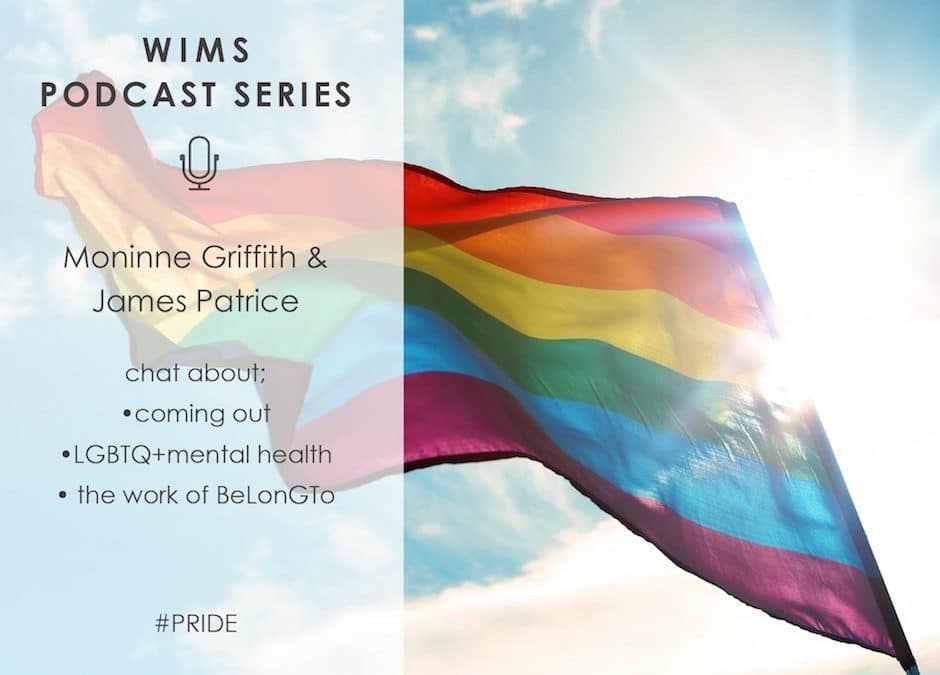 Listen back to a chat about LGBTQ+ mental health and the experience of coming out.
Many young people may be exploring their feelings and wondering whether they are LGBTQ+ (lesbian, gay, bisexual, transgender, queer and other groups).
As part our Walk in My Shoes (WIMS) podcast series, we were joined by Moninne Griffith, Executive Director of BeLongTo and broadcaster James Patrice to talk about coming out as LGBTQ+ and LGBTQ+ mental health.
Moninne and James discuss their own experiences of growing up and coming out as LGBTQ+. James describes being LGBT+ and coming out as something that's an "incredible part of our identity and literally shapes who we are", while, for Moninne, it was "life-changing" and empowering. 
At the same time, Moninne explains how, while much progress towards LGBTQ+ equality has been made in Ireland over the last two decades, there is still a lot of work to be done in terms of addressing stigma and prejudice towards LGBTQ+ people. It is also important to support LGBTQ+ people in dealing with the effects of discrimination and homophobia, and the mental health impacts they can have.
During the chat, Moninne also shares how BeLonG To supports LGBTQ+ people. BeLonG To is an organisation here in Ireland working towards a world where LGBTI+ young people are equal, safe, and valued in their identities and experiences. whether they are coming out or hitting "bumps along the road", such as issues like bullying or isolation in school, problems with parents and friends, or difficulties accessing healthcare. 
 Listen back to more from James and Moninne below.