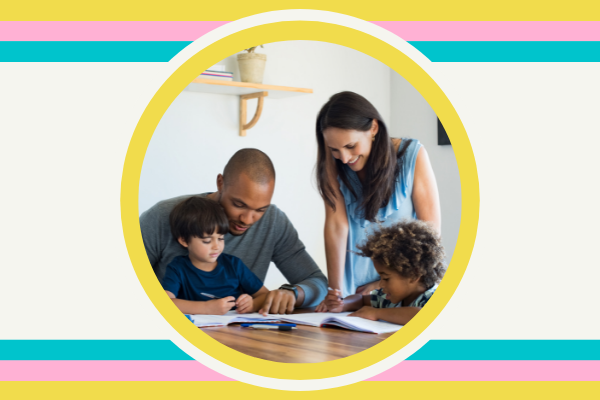 Watch our webinar with mental health experts and parenting organisations on supporting children's wellbeing.
At Walk in My Shoes (WIMS), we know that raising children brings a lot of joy and love to our lives, but it can also raise challenges.
Parents are constantly trying to balance the day-to-day risks, worries and changes in their children's lives, while trying to keep their young people emotionally and mentally healthy.
These challenges are perhaps never more pronounced than in difficult times such as the COVID-19 pandemic. A recent survey we ran with the National Parents Council Primary (NPC) found that close to one in five children received some form of mental health support during the pandemic, while a quarter of parents are worried about how their child will adjust as society begins to reopen.
To help parents in addressing these challenges, we held a webinar on supporting children's mental health in July 2021, hearing insight and advice from mental health experts and representatives from parenting organisations.
You can find out more about the speakers and topics, and watch the webinar below.
Building resilience

Our first speaker was Paul Gilligan, child psychologist and Chief Executive Officer (CEO) of St Patrick's Mental Health Services, who looked at building psychological resilience in young people.

Paul explained that psychological resilience is the ability to mentally or emotionally cope with a crisis. How we define "a crisis", how we define "ability", and how we define "coping" are all important; all of these concepts are not just different for children and adults, but for each individual child.

He reminded us that it is essential to continually challenge our belief systems about each child in our lives and ensure that they are healthy. This requires being honest with and challenging ourselves. We need to be able to accept and reflect on how our own childhoods, parents, experiences of parenting, professional training, communities and so on have impacted on our beliefs.

Finally, Paul explored how helping a child connect with their inner emotional strength is best done by focusing on the core concepts of child-centeredness. These concepts follow children's rights principles in the United Nations Convention on the Rights of the Child and focus on empowering a child to take control of and guide their own lives, particularly their emotional lives.

Listening effectively

Áine Lynch, CEO of the NPC, joined us as the second speaker, focusing on listening and communication skills.

Áine noted that the communication you have with your child is the root of all good relationships. Open and respectful communication between family members can both contribute to children's social abilities and reduce the likelihood of mental health problems.

Listening effectively to your child is really critical to understanding their perspective and helping them find their way. Active listening is not always easy; it can be difficult. In her talk, Áine ran through some key listening skills in more detail.

Doing the best we can

Our last speaker was Clíodhna McDonnell, founder of the Doing the Best We Can peer support group for parents and guardians. It aims to bring people together through coffee mornings, one-on-one sessions and activities. 

Clíodhna introduced the group and its work, explaining that the most important thing for its members is understanding mental health. It's important for all parents to know what their child is going through; if a parent feels empowered to cope with their situation, it helps their family overall. The group wants to let parents know there is a support network there which they can rely on when their children are going through difficult times. 
Read more about improving child wellbeing