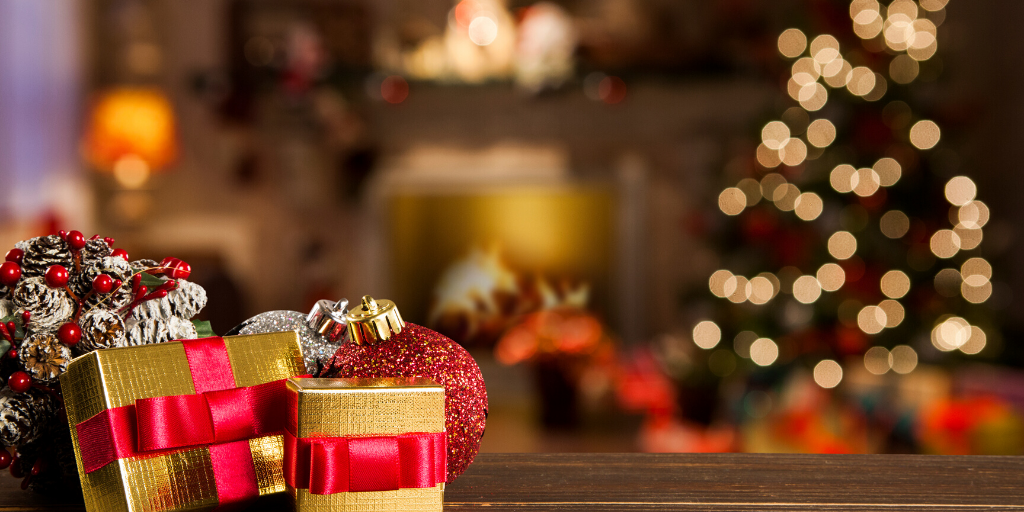 While Christmas is an exciting time for most young people, for some, it can more difficult: here are some mindful ways to support your child's wellbeing this festive season.
From Santa visits to elves on the shelves and all the celebrations in between, Christmas is a magical and exciting time for most young people. 
For some children, the festive season can also bring or exacerbate feelings of stress, anxiety, sadness and pressure. Here, we're encouraging parents to consider some mindful ways to ensure your child's Christmas is a mentally healthy one.
Tips for a mentally healthy Christmas
Clinical psychologist and Chief Executive Officer of St Patrick's Mental Health Services (SPMHS), Paul Gilligan, advises that feelings of being overwhelmed, stressed or overstimulated for children are common around this time of year. He offers some tips for parents on how you can look after your children's mental health, or ensure that, if mental health difficulties do come up, you are equipped to find the right supports.
Some simple steps include:
Managing expectations for Christmas Day
Anticipation of Santa's arrival and of the perfect Christmas Day can create unachievable expectation, which can result in young people becoming overwhelmed or feeling let down. Keeping a balance is important.
Focus on one or two nice aspects of the day, while also acknowledging there will be down times or maybe sad times.
If your child has experienced bereavement or is managing a difficult situation, such as a family break-up, Christmas can be particularly difficult. Asking your child to talk about how they are feeling and encouraging them to open up will help.
Being aware of risk factors
Children thrive on routine. Christmas is one of the most disruptive times of the year for families, with so much travelling, visiting or entertaining. Bedtimes and mealtimes are out of sync with children's usual routines; sugary food is within easy reach; and the parameters that we set to manage on a day-to-day basis can fall by the wayside. 
Lack of sleep and disrupted routines can result in tempers and tantrums flying high, so retaining some structure can help avoid unnecessary fallout; for example, ensuring that your children's bedtime doesn't change for the entire holiday period or limiting sugary foods where possible.
Focusing on being present
Be in the moment with your children.
While children are inevitably excited by the prospect of gifts, the best gift that we can give them during the festivities, or any other time, is our presence. Try to include activities together as part of Christmas presents or incorporate this into Christmas Day plans. Something as simple as taking an hour away from cooking or entertaining to play a game with our children can have lasting, positive impacts.
Giving the gift of mindful listening
Christmas is such a busy period that, often, we don't have time to engage in meaningful conversations where we can actively listen to our children.
Children are extremely intuitive, so don't underestimate their power to know when we are really listening to what they're saying. Taking time to actively listen to your child can have significant effects on their ability to freely express themselves - not just over the holidays but throughout their youth - as well as also providing opportunities for a more open parent-child relationship. 
Knowing the signs and seeking support
Children may act out at this time of year, and this is to be expected. However, if a change in behaviour is or has been noticeable for more than two weeks or is present for a prolonged period after the holidays, it could signal that there may be something else going on.
Keep in mind the signs and symptoms that would suggest you might need to consider seeking help for your child: 
Prolonged changes in sleep patterns
Increased hyperactivity
Increased irritability
Changes in behaviour
Loss of appetite
Loss of interest in activities.
If you find yourself worrying that your child may be in distress or is having difficulties, you don't need to wait  to seek help or advice: always have your doctor's out of hours number to hand, or ring one of the many helplines available.
By taking some simple steps to stay mindful of your children's mental health at this time, it can help make the holidays more enjoyable and memorable for everyone.