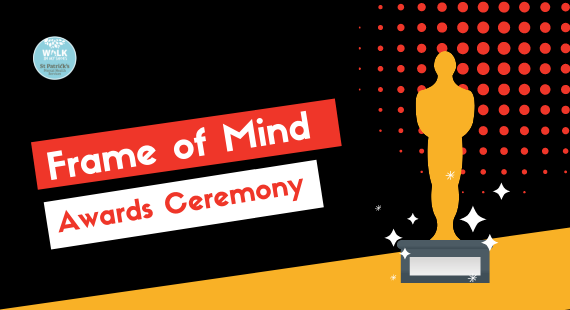 We are delighted to announce the winners of our 2022 Frame of Mind competition.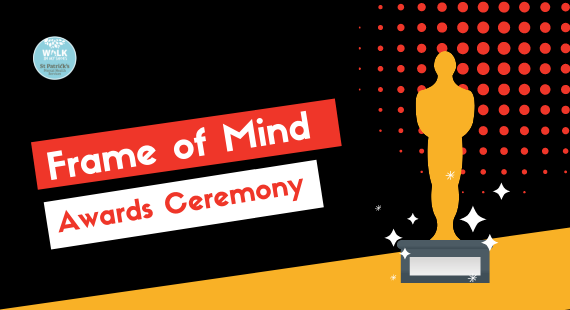 TikTokkers and filmmakers across Ireland were celebrated in the annual Frame of Mind awards from Walk in My Shoes (WIMS).
Marking its eighth year in 2022, our Frame of Mind competition encourages secondary schools and amateur filmmakers to get creative and share positive mental health messages through short films and TikToks.
After the challenges and uncertainty of the last two years, so many of us have been reminded of the importance of looking after our mental health and wellbeing. Entries to the 2022 competition showed how many people are finding new ways to practice self-care and letting others know that they are there for them in difficult times.
See more about Frame Of Mind
An online awards ceremony took place on 24 March to announce and celebrate the winners of four categories in the competition. First place winners of each category received a €1,000 prize, with runners-up taking home €500.
The winners were selected from a shortlist of entries by the competition judges, including Movies Editor of the RTÉ Guide, Michael Doherty; Sean Fitzpatrick of the Service User and Supporters Council (SUAS) of St Patrick's Mental Health Services (SPMHS); Tom Maher, Director of Services at SPMHS; and Tamara Nolan, Director of Communications and Advocacy at SPMHS.
You can see the list of winners and runners-up, and watch their entries in the awards ceremony video below.
Secondary School | TikTok
Secondary School | Short Film
General | TikTok
General | Short Film
Speaking about this year's film competition, Tom Maher said: "The Frame of Mind short film competition is an important initiative in the WIMS annual calendar as it presents an opportunity to engage in conversations about mental health in a way that is creative, uplifting and constructive. Each year sees numerous entries to the competition, and each film, whether selected for a prize or not, is an important resource in furthering the dialogue about mental health, and in tackling the associated stigma of mental health difficulties. I would like to congratulate all of this year's entrants and commend them for their tremendous work in contributing to conversations about mental health and wellbeing."
Winner in the General | Short Film competition category, Jackson Lennon, said:
"I thoroughly enjoyed taking part in this year's WIMS Frame of Mind competition. Film can be an incredibly powerful medium to convey complex ideas in a way that is understandable and relatable, and the importance of promoting positive mental health should never be underestimated. With my entry, I wanted to highlight to those who might be experiencing difficulties with their mental health that they're not alone and that support is available."