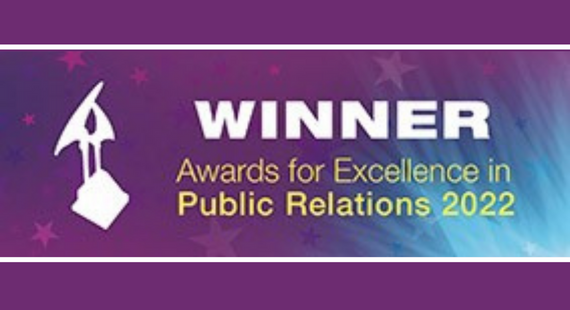 Walk in My Shoes (WIMS) is delighted to win an award for our WIMS Live campaign.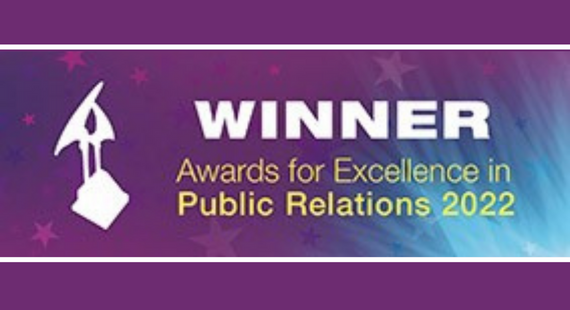 Walk in My Shoes (WIMS) is delighted to win an award for our WIMS Live campaign in the 2022 Awards for Excellence in Public Relations.
WIMS Live 2021 was named the winner of the "Best Communications Campaign by a Not-for-Profit or NGO" category at the awards ceremony in Dublin's Mansion House on 24 June 2022. WIMS Live is our online programme of wellbeing events, activities and curated content to celebrate World Mental Health Day.
Learn more about WIMS Live
The Awards for Excellence in Public Relations are held annually to celebrate excellence in public relations and communications. The awards are jointly run by Public Relations Consultants Association, Ireland (PRCA) and Public Relations Institute of Ireland (PRII).
Tamara Nolan, Director of Communications and Advocacy at St Patrick's Mental Health Services (SPMHS), said "WIMS is the flagship mental health education campaign from SPMHS, and WIMS Live has now become one of the highlights of the campaign's calendar as a meaningful celebration of World Mental Health Day."
"We are delighted to receive this Award for Excellence in Public Relations, which recognises not just the WIMS Live campaign itself, but the communications strategy used to amplify it. The award stands as testament to the creativity and commitment of the WIMS team and of our in-house communications team in SPMHS."
In 2021, WIMS Live ran throughout the month of October, exploring four key mental health and lifestyle themes to spark conversations, support those in need and shine a light on wellbeing.
The four key themes included:
Your Wellbeing
Wellbeing in the Classroom
Family Wellbeing
Wellbeing in the Community.
Using these four themes, WIMS Live aimed to engage as many people as possible in conversations about mental health and develop an easily accessible, month-long programme of wellbeing content.
Over the course of WIMS Live, we shared:
On announcing WIMS Live as a winner, judges noted how it was a campaign "relevant to the time that achieved its objectives to build awareness among a wider audience". For example, WIMS Live 2021 received national and regional media coverage, with 35 media mentions and features in outlets including RTÉ, the Irish Times, and the Irish Independent. During the month of the campaign, the WIMS Live hashtag reached over one million impressions on social media and WIMS Live video content clocked over 80 hours of watch time.
Tamara Nolan added:
"It is really important to us at SPMHS and WIMS that we bring people together to learn more about mental health, to tackle stigma around it, and to explore ways to manage and maintain wellbeing throughout our lives. The success of WIMS Live 2021 plays an important part in this, and this award means a lot to us in acknowledging that."
See more from the awards ceremony
Scroll through some of our photographs from the 2022 PRII Awards here
See more from WIMS Live and our other campaigns