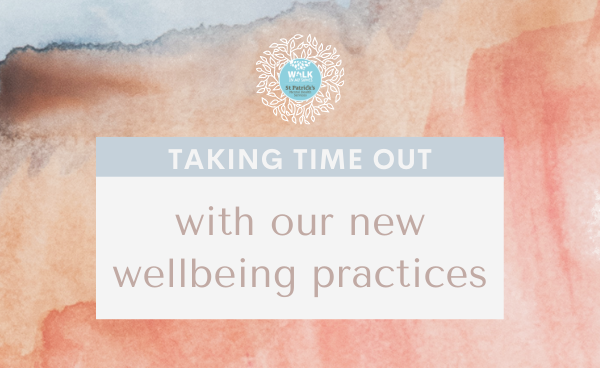 We share two wellbeing resources to help students across Ireland as they take on their Leaving Certificate exams.
Tens of thousands of students sit their Leaving Certificate exams each year.
To support students in getting through the intense study and exam periods, we've released two new wellbeing exercises which students can easily put into practice to give space to find some calm and deal with stress.
Responding to our feelings
Exam time can often bring a sense of uncertainty or pressure for students, with feelings of anxiety and stress running high. Having these feelings is a normal response, especially when these exams are coming at the end of two years which saw a lot of unexpected change.
It's important that we deal with these kinds of feelings when they come up so that we can acknowledge the situations we are in and find ways to cope with them in a healthy way.
Resting our minds and bodies
Dr Claire O'Driscoll Lawrie of St Patrick's Mental Health Services takes us through two quick tools to help us take some time out and respond to difficult or stressful feelings.
In a progressive muscle relaxation exercise, Dr O'Driscoll Lawrie leads a practice that helps to reduce high emotion in our bodies by having us tense and then relax every muscle.
The second exercise focuses on observing our thoughts. Our mind likes to travel through time: it jumps into the future and pops back to the past, so Dr O'Driscoll Lawrie guides us through a few minutes to observe where our minds go.
It takes less than 10 minutes to practice both exercises. If you are sitting exams at the moment, taking this time gives your mind and body a chance to rest and recharge. You may find that setting aside this small part of the day will help you to get through a busy few weeks with a greater sense of calm and preparation.
Giving yourself space during exam time is also important so that you can step back and remember that results and academic performance do not define you. There are lots of different paths you can take in life to new and exciting places, and having good emotional and mental health can help you even if you're on an unexpected route.
Find more on how to support students
If you are a parent, guardian or carer of a young person sitting exams, you might find some of the tips below helpful in getting them through this intense time.