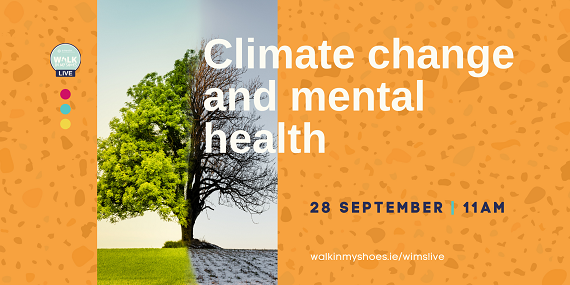 As the realities of climate change become increasingly clear, many of us are experiencing anxiety.
More and more of us are worried around the fate of the planet, those of us that inhabit it and what lies ahead for future generations.
In this webinar, we discuss some of the ways in which eco-anxiety manifests itself in our day-to-day lives, how it's a natural response to a serious issue, how taking action can help to empower us and ease feelings of helplessness, and how nature and the environment can support us in recovery and maintaining wellbeing.
As serious as climate change is, this conversation will also strike notes of hope and empowerment for those of us feeling a bit overwhelmed or helpless in the face of the crisis. 
Click here to register your free place at the webinar
Guests will include:
Caroline Hickman, psychotherapist, lecturer at the University of Bath researching climate anxiety in children and young people globally, and board member of the Climate Psychology Alliance
Tadhg MacIntyre, Assistant Professor of Environmental Psychology at Maynooth University
Anthony Freeman, beekeeper with the Inner City Beekeeping Project.
Registration is free but essential. If you have any accessibility requirements for attending this event, please email these to info@walkinmyshoes.ie.
WIMS Live is an exciting online programme of wellbeing events, activities and curated content to celebrate World Mental Health Day; see more of what's coming up here.
See more WIMS Live events