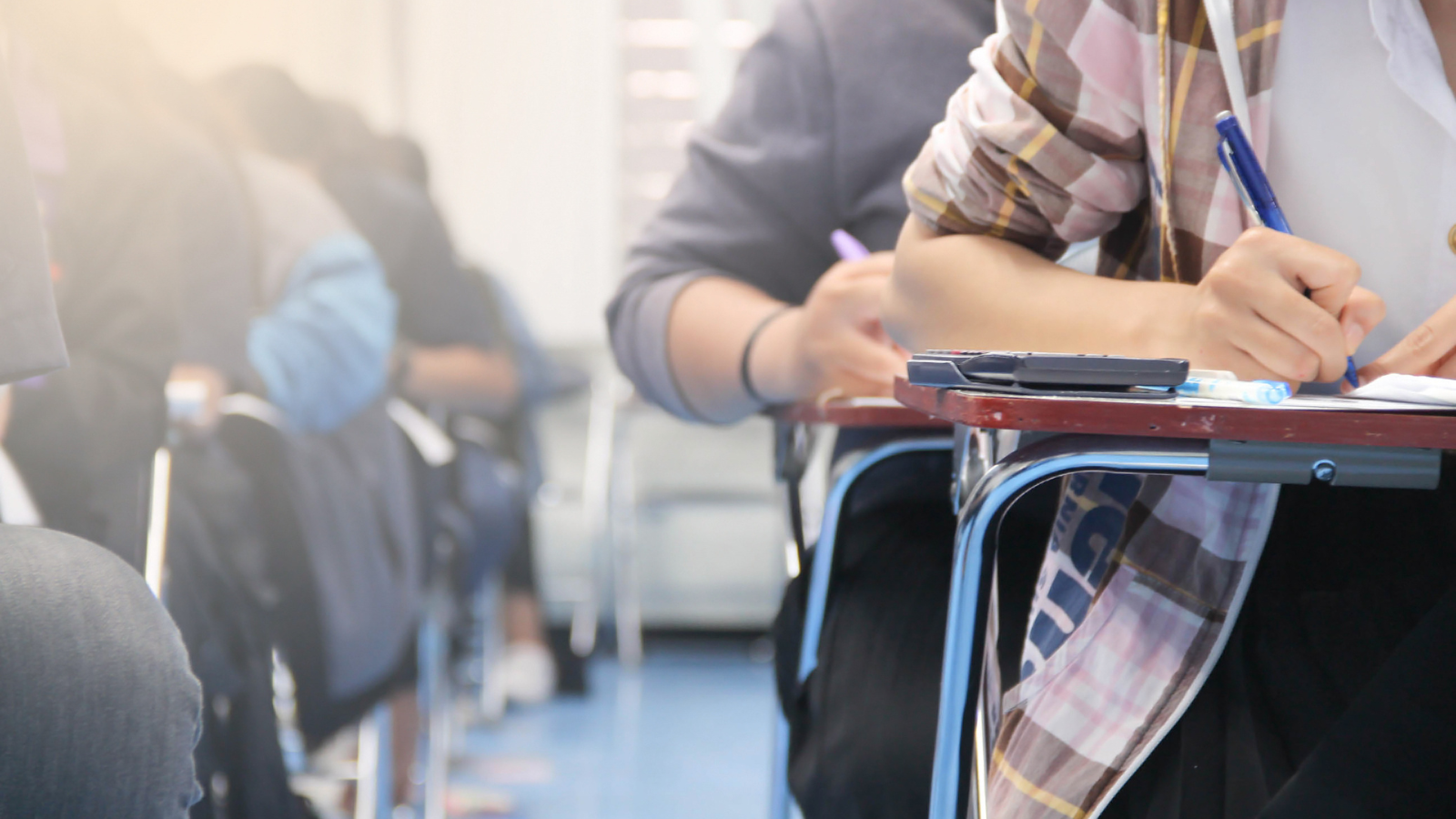 As the state exams draw near, a teacher outlines some tips for students to help them prepare for exams and to manage stress around this busy time.
Students preparing for their Junior Certificate and Leaving Certificate exams can often feel a lot of pressure around studying, doing their best on the day of the exam, and getting the results that they hope for.

Remember, stress is not always a terrible thing; it heightens our preparedness for the task ahead. But, at times, feeling under pressure can distract students from doing their best on the day of their exams and can sometimes lead to overwhelm.

Trish Harrington, Guidance Counsellor in St Patrick's Cathedral Grammar School in Dublin outlines some helpful tips for students to help them mind their mental health and wellbeing as they study and prepare for the exam season.
General tips for success
Practise self-care
Nourish your mind and body by taking regular breaks. Remember that exercise and a good diet can all contribute to help ease stress.
Stay in your routine
Be organised and maintain your routine. Prepare for exam time by taking a focused, planned approach to your studies. Don't skip school to study: remain focused in classes and ask questions if you do not understand your notes or anything on sample exam questions. Try to stay focused on the task at hand.
Study smart
Stick to a format when studying. It is advised to study for no longer than 45 minutes, without changing the subject or taking a break. Timing yourself when answering sample exam questions can help you practice getting questions answered on time and can help to ease pressure on the day of the exam.
Review past performances
Learn from your previous mistakes and wins. Did you learn anything from your mock exams or past papers? What big mistakes did you make in your exams? Were your answers relevant to the question asked: did you misread questions or were your answers too short or too long? Did you just not know enough about the subject?
Tackle the hard questions now
Remember to do lots of exam questions across the full range of the course and subject. Make sure to cover all sections of your papers and not just ones you find easier. Try and focus on the end sections of questions; these are often are a little trickier, but this is where the difference is in how grades are given.
Read questions carefully
Recognise what you are being asked. An exam question may ask you to "outline" or "discuss", to examine "causes" and "consequences". Before you answer, think are you being asked to "compare", "contrast", "describe", "discuss", "explain", "list"? Try to do what is being asked of you.
Tips for before, during and after an exam
What to do the night before an exam
Check the times of exams the next day - don't assume or guess!
Pack your bag and pencil case carefully; gather your pens, pencils, eraser, maths sets, calculator, coloured pencils, and markers.
Don't forget you can't ask for these during the exam.
Make sure to write in blue and black pens only: make sure you have these and spare pens packed.
Go back over what your teachers told you with regards to layout of the paper and timing. When you go in the next day, you should know how many questions you must do on each paper and allow time for each one.


What to do on the day of the exam
Be organised: get up on time, give yourself plenty of time to eat breakfast, and get to school before 9am
Calm yourself before you begin - breathe!
Focus: try to see the exam as a chance for you to prove what you know.
Be smart: remember your exam paper has thousands of words on it which can give you clues, such as the right spellings to use for answers throughout the exam: use it to your advantage!


What to do during the exam
At the start of the exam:
Read the questions with your pen in your hand and underline key things you must answer
Present information well to maximise your grades - presentation is key.


When answering questions:
Read and check back over the question again to make sure you are answering exactly what is asked
Remember to use diagrams in subjects where they are either required (such as on the Geography paper) or to add context to your answer
Read back over your answers when you finish a section
Stay the distance: each exam is timed for a reason, so don't leave early.
If you have spare time:
Do an extra question; remember, all material must be corrected by the examiner
Keep writing; you are permitted to extend and develop your answers by indicating on the paper what the extra information relates to (such as by writing "extra information for question 2").


If you are running out of time:
Make a list of the remainder points you would include in an answer if you don't have time to finish it in full
List the points you would make if you are short an answer to a question: a few points are better than nothing.

What to do after the exam: 
Stay on track. Try to not to discuss the exam paper with your fellow students: you are all different and comparing could lead to upset and could distract you from your next paper.
Get something to eat and enjoy some fresh air.
Go into quiet room and relax for the afternoon exam.
Enjoy a good break in the evening. Try and refocus by getting some fresh air or exercise and then move your focus on the following day's exams.
Focus on the why and the good things ahead
For all students sitting exams, think big thoughts and be optimistic in whatever you are doing.
Remember, see these exams as your chance to prove yourself and to show off all you know - give them your best shot!
Do not sell yourself short after all your years in school and remember that what you do now can contribute to your results day in a few months and to your exciting future ahead!
At all times, do your best. In the words of Martin Luther King Jr. "If you can't fly, then run; if you can't run, then walk; if you can't walk, then crawl; but, whatever you do, you have to keep moving forward."
Get more exam tips
In preparation for the Leaving and Junior Certificate exams, we have some advice on how to stay well this exam period.
Prioritize your wellbeing during exam time
Try some self-care practices during your exams.