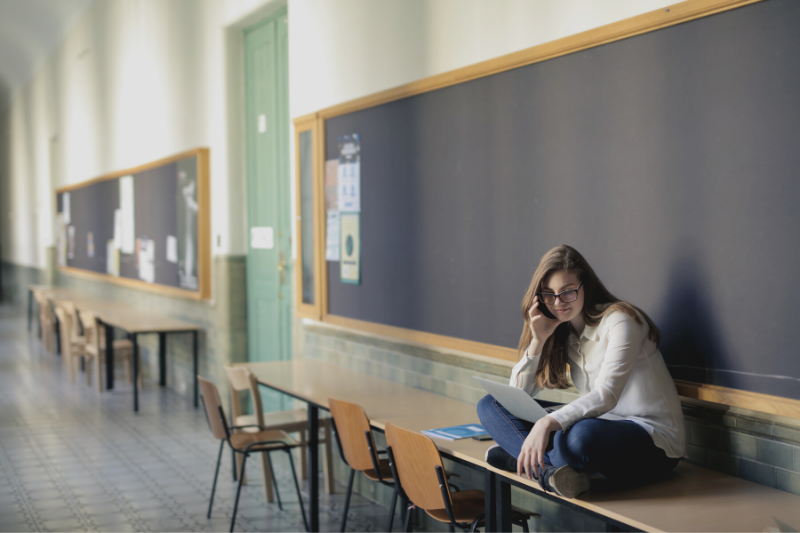 The Leaving Certificate is often built up to be the be all and end all, but the reality is that there are lots of different pathways in life. We have some tips from a mental health expert.
It's almost that time of year again when the wait is over and the dreams of young people are realised or dashed. The thoughts of college life become a reality. The wait for Central Application Office (CAO) offers begins in earnest, and a massive collective sigh of relief for parents nationally is exhaled. 
Leaving Cert results advice
However, for some, today will be a day of bitter disappointment. The hopes of many young people will be tarnished and, for many, a dread of 'what next' becomes a reality. For these young people, consolation seems ineffective. Right now, all that they can see is that they fell short of what they wanted.
The Leaving Certificate is often built up to be the be all and end all and many students can sometimes believe that this is true. However, the reality is that, although it paves an important pathway to future career pathways, it is not the only route.
Academic intelligence is but one of the ways we are measured in the real world. Once our careers start, it is our skills to communicate, negotiate, problem-solve and manage that are far more in demand.
If you have not done as well as you hoped, I would ask you to reassess your options. Perhaps repeating the Leaving Certificate is a reasonable option, or perhaps taking your second or third choice college place would be useful too. Whatever you decide, the most important outcome is that your spirit and drive and self-esteem are not permanently negatively affected. Yes, you will feel hurt - that is to be expected and disappointment is inevitable. However, don't lose the perspective that you are not defined by a piece of paper outlining your academic achievements. You are far more complex than that.
You are an individual with your whole life ahead of you, and you possess more skills and talents then even you realise yet.
Use the support of your family to get through the tough hours. Re-gather yourself in a few days and reconsider your options. A crisis is no time to make big decisions. Upon re-evaluation, take the next best route for you at this time. The road from adolescence to adulthood is rarely straightforward and many of the original signposts may not accurately describe your destination. So trust in your skills, see the examination as a part of who you are and not a definition of who you are, and press on.
College or third-level experiences are as much about learning about life rather than the specific subject type. So, if you haven't gotten your first choice you must still embrace the third-level experience. Third-level is about finding your place in the world, utilising your independence and making new relationships of a whole new variety. Third-level institutions offer us a much wider spectrum of social experiences and this wonderful collage of different backgrounds serve as an exciting opportunity to learn in the University of Life.
So, even if you are gutted by missing out on your ideal choice, remember that plenty of other opportunities exist when you attend third-level institutes. Grab it with both hands, hold tight and enjoy it!
By Dr Colman Noctor, Child and Adolescent Psychotherapist