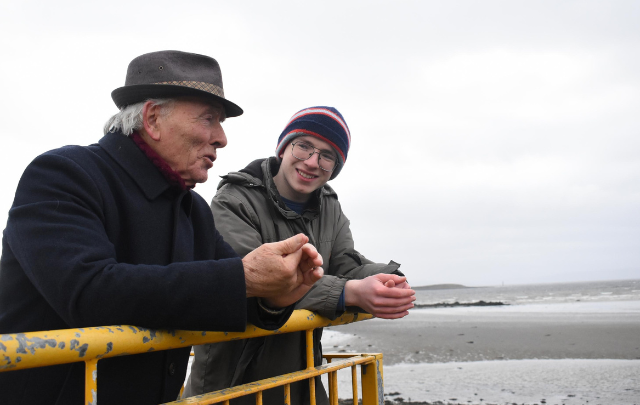 Three Irish secondary school students have been announced as the winners of the 2022/23 Frame of Mind photography competition.
Over 130 students entered the Frame of Mind competition for 2022/23. The photographs entered represent meaningful moments in the students' lives and share a message of positive wellbeing.
After the competition deadline, a judging panel – including well-known photographers Ruth Medjber and Marc O'Sullivan – first selected a shortlist of 20 photographs. The shortlisted entries have since gone on display in St Patrick's University Hospital (SPUH) in Dublin, where service users, their visitors and staff were invited to vote for their favourite photo. Close to 230 ballots were cast in the voting period.
Through this process, photographs taken by secondary school students have emerged as the awardees in the annual competition from Walk in My Shoes (WIMS) – and we're delighted to announce them below.
Awards
My Grandfather and I by Daniel O'Sullivan takes first place in Frame of Mind. Daniel is a student in Holy Rosary College, Mountbellew, County Galway. He and his school each receive a €1,000 prize.
The two runners-up, who receive €500 for both themselves and their schools, are:
Promise of Renewal by Rachel Davis of Our Lady's School, Templeogue Road, Terenure, Dublin 6W
Rocking Out by Alix Brady of Collinstown Park Community College, Neilstown, Clondalkin, Dublin 22.
You can see the photographs and learn more about the meaningful moments behind them below.
Ceremony
The student photographers will receive their prizes and be celebrated in an awards ceremony to be held in SPUH on 14 March.
Amanda McArdle, WIMS Campaign Manager, says:
"Congratulations to Daniel, Rachel and Alix on taking the top prizes in our Frame of Mind competition. From connecting with family and spending time with friends to feeling inspired in nature, their photos really capture how many different meaningful moments we can find and take comfort in throughout our lives."
She adds: "This is the first time we've run Frame of Mind as a photography competition, and we were blown away by the standard of all the entries we received. Thank you to everyone who took part or got involved with Frame of Mind this year. We're looking forward to celebrating all the new conversations about mental health that this competition sparked at our awards ceremony."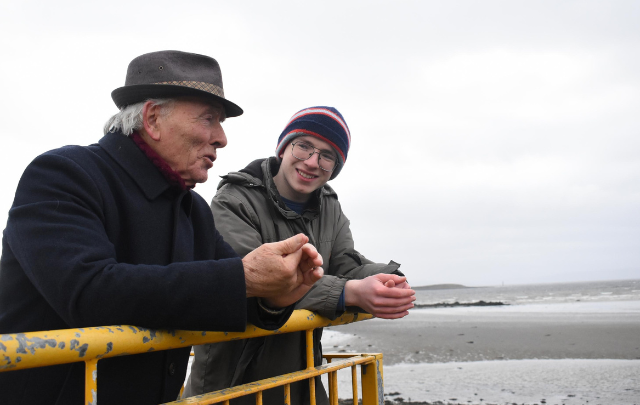 My Grandfather and I
"In this picture, I am talking to my grandfather. We do not converse regularly, but I find the times that we do are insightful, giving me a new perspective of the world and my place in it. This is a very meaningful moment to me, as a young person, to get to know and spend time with my grandfather and hear his advice and wisdom. I hope to have many more conversations with him in the future that are enlightening and memorable and just a good laugh!"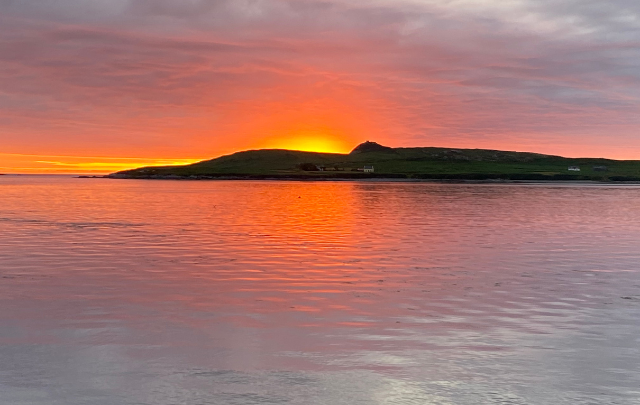 Promise of Renewal
"This lovely photo was taken on Valentia Island, County Kerry, with the view of the sun setting behind Beginish Island. Sunsets have so much meaning, as they mark the end of a day. Whether or not the day has been good, a sunset marks the end of that day and hints at the start of a new one. They depict a promise of renewal and show hope to all."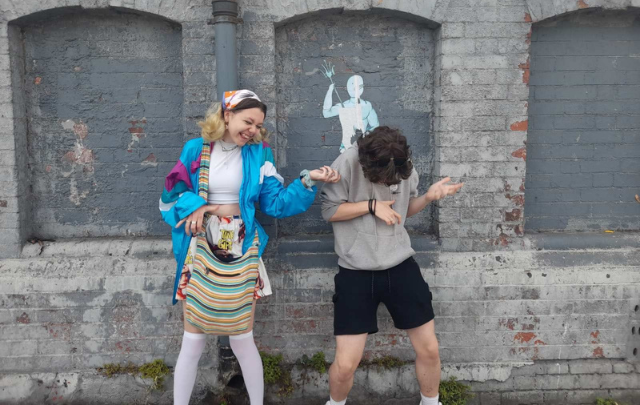 Rocking Out
"This was a day where me and my friends walked to the zoo and stopped in front of this wall to take a picture.  I like this memory because it was one of the first outings of our summer last year and it was one of my first times hanging out with a new group of people."