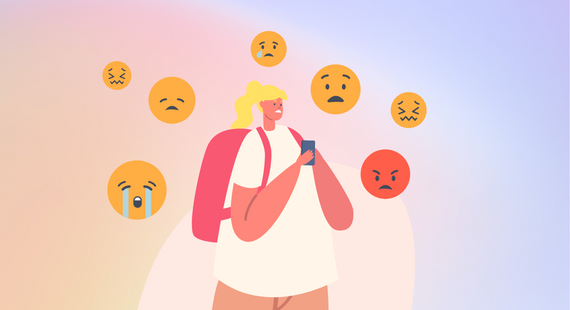 Walk in My Shoes is inviting young people and parents to take part in a new survey on cyberbullying.
Cyberbullying is a type of bullying that takes place online or over electronic communication. Cyberbullying can take a number of forms, but often it involves people sending or sharing mean, negative, untrue or harmful content to or about another person in online spaces. It can happen on social media, through gaming, in online forums, or across text, email and more.
At Walk in My Shoes (WIMS), we want to get a better sense of the levels of cyberbullying that young people in Ireland are experiencing, and to measure the attitudes of young people and parents towards cyberbullying.
We are inviting young people and parents to take part in a new survey to explore cyberbullying among young people in Ireland.
Aims of cyberbullying survey
Launching to mark Safer Internet Day 2023, our new survey aims to find out more about where and how young people are coming up against cyberbullying and what the nature of that bullying is.
The survey also examines the impact of cyberbullying on young people's mental health by considering effects on their wellbeing and behaviours.
Crucially, the survey seeks feedback from participants on the kinds of supports and resources they would find useful and meaningful to prevent and deal with cyberbullying.
The survey is open to young people under 18 years old, and to parents of young people aged 12 to 17. It is open from 7 February to 7 March 2023.
Results will be used to inform future WIMS campaigns and to develop appropriate and practical resources to help young people stay safe online.
Safer Internet Day
The survey is being launched to coincide with Safer Internet Day, which is held every year to promote a safer Internet for everyone, but especially young people.
For more information on Safer Internet Day, you can visit the Webwise website.
Staying safe online
Find out more about how to deal with cyberbullying or difficult behaviours online.