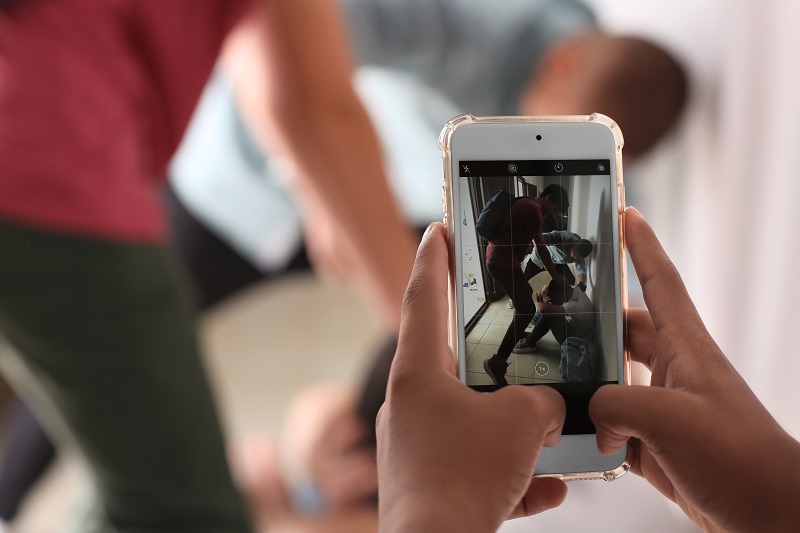 How can young people and parents can be proactive in addressing unhealthy behaviours of sharing violent content on social media?
In recent years, from time to time, we hear or see reports of teenagers orchestrating attacks and fights to capture on their phones and share footage online.
When asked what teenagers gain from uploading this kind of footage online, Dr Colman Noctor, Child and Adolescent Psychotherapist with St Patrick's Mental Health Services, explains that although the causes of violence are complex, the sharing part of it can be understood.
"It's about social currency and it's about getting likes: violence is clickbait."
Dr Noctor emphasizes that the speed at which content is uploaded and the extent to which it travels online can cause "quite extensive psychological and self-esteem damage for young people". While acknowledging this, Dr Noctor also explores the positive actions young people and parents can take to address this behavior.
Supports discussed include self-defence classes for young people and the importance of a young person having one good adult in their life.
Dr Noctor also emphasizes that:
"We need to encourage the bystander to stop liking these videos. We can be empowered to be upstanding rather than bystanding."
Online safety information and resources
Find practical information on what to do if you come across violence online or experience a problem when you are trying to stay safe online.
Where to get help to remove online footage
If suspected illegal video footage of you has been uploaded online without your consent, you can contact Hotline.ie.
Hotline.ie works in collaboration with An Garda Síochána and it only deals with reports referring to suspected illegal content encountered on the Internet.
If you are not sure if the online material is illegal or not, report it to Hotline.ie to be assessed. 
Where to find more information about online safety
Be Safe Online is a campaign from the Irish government campaign to highlight ways to help you stay safe online. The campaign provides access to a wide range of online safety resources.
You can find more information and education resources on internet safety from Webwise, which is the Irish Internet Safety Awareness Centre. As well as campaigns and events, Webwise provides brochures, videos and education programmes for teachers, parents and young people.
How to report content on a social media channel
SpunOut has a great online safety resource on how you can report content on each social media platform.