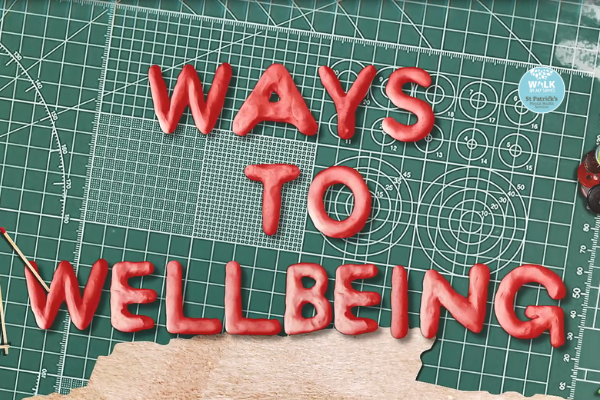 Students and teachers across Ireland are invited to take part in the Ways to Wellbeing school mental health project from Walk in My Shoes (WIMS) as it goes nationwide for the first time.
Ways to Wellbeing aims to support students to build their knowledge about wellbeing by connecting and engaging with older people in their communities.
Having started as a pilot project in partnership with Smart D8 in 2021, we are delighted to roll the project out to schools across Ireland in the 2022/23 school year.
This nationwide launch takes place to coincide with International Day of Older Persons on 1 October, recognising how Ways to Wellbeing can help to bring young and old communities together.
How it works
Ways to Wellbeing is a chance for younger and older people in local areas to build connections, have meaningful conversations, and learn from each other.
The initiative sees students meeting up with older people in their communities, whether that's their own family members or new friends living in local nursing homes or day centres. They talk with and ask questions of the older people about their life lessons and the things they've learned about how to keep their minds and spirits healthy.
Students put together creative projects which present all that they've learned from the older people they engage with. These projects can include videos, podcasts, photos or videos. When the projects are completed, their teachers can upload them to our School Portal to celebrate the projects and share them with other schools.
Ways to Wellbeing celebrates how older adults in your community have gained many important life lessons through all their different experiences. While they can share all they have learned about mental health and wellbeing through the years, students can also show them what they know about staying positive and minding their mental health.
How to get involved
Schools taking part can download our Student Steps and Teacher Guide below: these have lots of information and ideas on how to get started.
If you'd like some tips on how to create projects in different formats, such as podcasts or videos, you can watch short video guides from Smart D8 here.
You can also get in touch with us with any questions you have by emailing info@walkinmyshoes.ie.
Download our Ways to Wellbeing guides