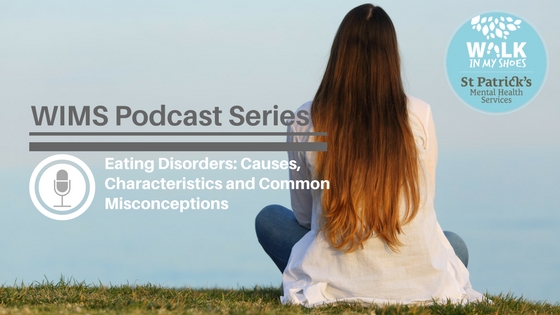 An eating disorder is a type of mental health difficulty where a person uses weight and food to deal with their emotions.
Walk in My Shoes (WIMS) is delighted to launch the first episode of our WIMS Podcast Series to mark Eating Disorder Awareness Week.
Dr Clare O'Toole, Consultant Psychiatrist with responsibility for the Adult Eating Disorder Service at St Patrick's Mental Health Services, shares her expertise on the causes of eating disorders.
Dr O'Toole also explores the treatments available for eating disorders and how best to support someone living with an eating disorder.
Eating Disorders: Causes, Characteristics and Common Misconceptions
by Clare O'Toole | WIMS Podcast Series
Find out more about eating disorders