Take a selfie, mind your selfie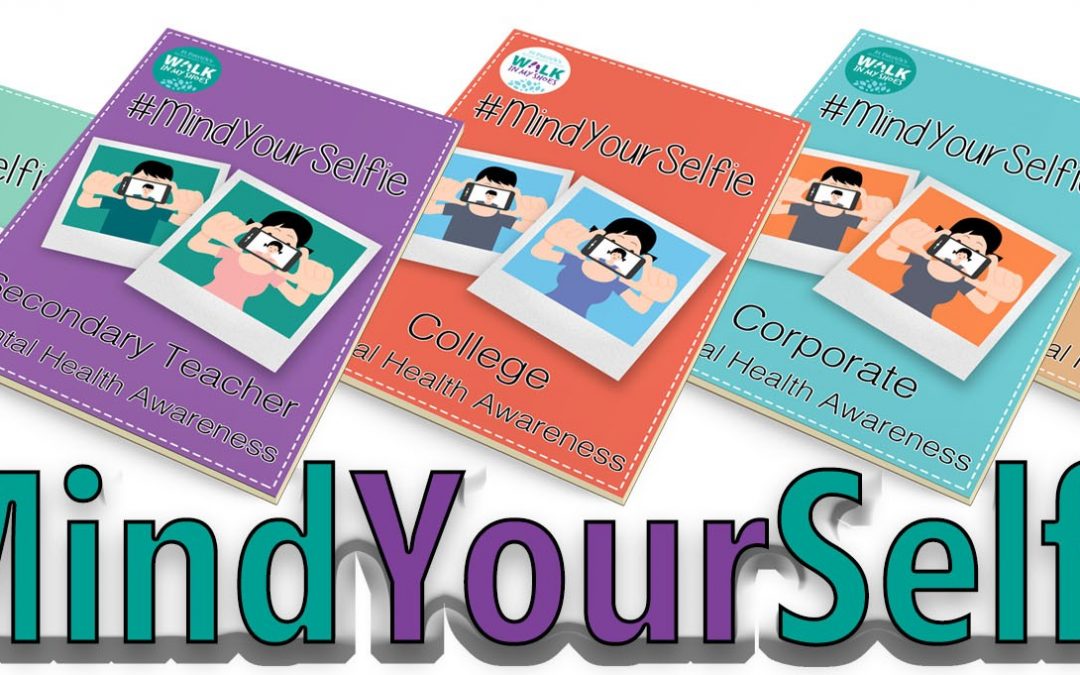 Ireland's A-List bloggers take part in #MindYourSelfie day, Friday 8th April to support Walk in My Shoes awareness campaign
U2's Adam Clayton, along with almost 30 of Ireland's A-List bloggers and celebrities, will be sharing their selfies on Friday 8th April to launch #MindYourSelfie, an exciting new information campaign by Walk In My Shoes.
Adam was joined at the official launch by RTE's Eoghan McDermott, Irish models Alison Canavan and Corina Grant, broadcaster Rebecca Horan and Paul Gilligan, CEO of St Patrick's Mental Health Services.
Walk in My Shoes is a mental health awareness initiative by St Patrick's Mental Health Services. Its new campaign, #MindYourSelfie, is a series of mental health information eBooks that will be available to primary and secondary schools, colleges, businesses and communities. Each eBook has a different theme for each sector, and a hard copy of the pack will be sent to every school in Ireland.
Sarah Surgenor, Head of Communications at St Patrick's Mental Health Services said "This Friday, 8th April, we are asking all social media users to take a selfie and share it using the hashtag #MindYourSelfie and direct people to www.walkinmyshoes.ie to download the free mental health eBooks."
"Cocoa Brown's Stephanie Quigley, author Louise O'Neill, and Rosie Connolly are just some of the bloggers that will be sharing selfies this Friday. Even Dustin the Turkey will be sharing a rare selfie for #MindYourSelfie day, using his Walk In My Shoes selfie stick."
Walk in My Shoes Ambassador Adam Clayton said "It is important to give young people the opportunity to talk about mental health in an informed, supportive environment. We developed the #MindYourSelfie eBook to provide a valuable and accessible resource for teachers in schools, colleges and businesses who are dealing with mental health issues every day."
The eBook contains advice on ways to take care of our mental health, warning signs, helpline advice and causes of mental health problems.
RTE Broadcaster Eoghan McDermott said "selfies are an online phenomenon that can be used to positively engage the online community, and are a simple way to start a conversation about mental health."
#MindYourSelfie packs can be downloaded here.