Movie Matters – Mental Health Matters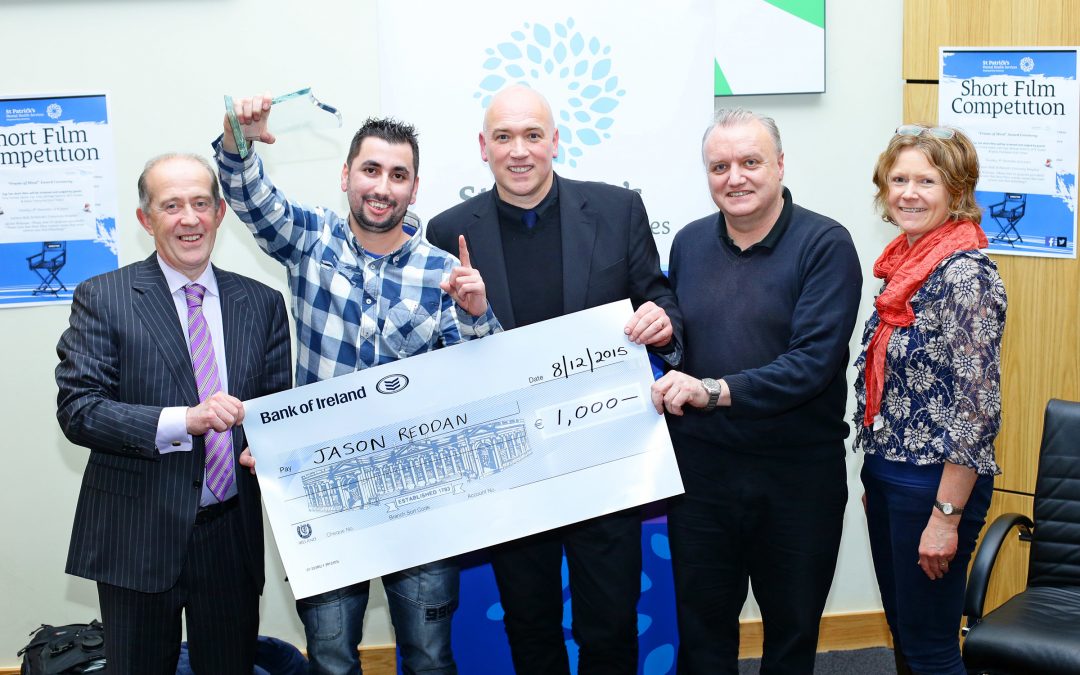 2015 was a record year for St Patrick's Mental Health Services "Frame of Mind" Short Film Competition, having received over 50 submissions from filmmakers who were asked to produce a short film they believe depicts the importance of positive mental health.
The increased interest in the competition this year meant that the standard was exceptionally high. The top ten films were short listed and showcased in St Patrick's Mental Health Services on December the 8th.   The judging panel included Tony Tormey  (Fair City), Michael Doherty (RTE Guide),  Sylvia Thompson (Irish Times) and Paul Gilligan, CEO (St Patrick's Mental Health Services).   Student and Filmaker  Jason Reddan won the competition on the night with his short-film "Who Cares", depicting the story of a teenage girl seeking support following the loss of a loved one.
We caught up with Jason to speak about his experience of making the film and coming first place.
"I saw the poster for the Short-Film Competition posted on a college noticeboard.  Straight away I knew I wanted enter it, especially because it was about mental health, and raising awareness was even more important than winning.  I dedicate winning the competition to my brother who always inspired me to do so.  Since he passed 14 months ago, I dedicate and share all my work for his positive happy go lucky personality and his memory.

The film 'Who Cares" is a very personal and close to home story about myself.  I genuinely put my heart into the film because I know that everybody in life struggles at times, no matter who they are or where they are from.   The message in Who Cares is that self –help, reading can help people understand why they feel the way they do in times of despair and aloneness. This could simply be the key that sparks a motivation in a person to take that first step to get help or have a chat about what they are going through with a professional or friend."

I was overwhelmed by the message from the other films in the competition.  It really confirmed to me that we are all in this together, not the competition but the struggles and problems in life.

I really hope the 3 minute film might encourage and inspire people with the idea to get or study and read about helping themselves."
Who Cares -AWARD WINNING short film by Jay Red from Jay Red on Vimeo.