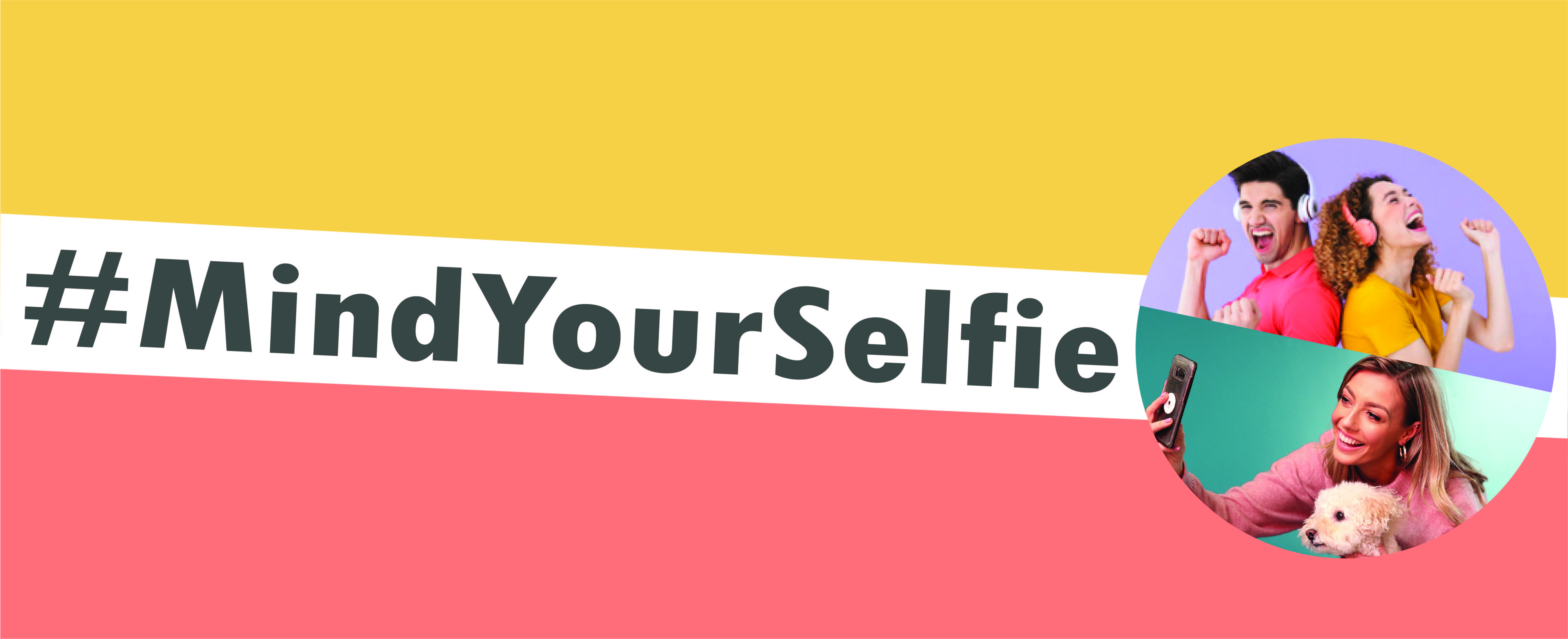 #MindYourSelfie Day returns for a fifth year with focus on switching off and de-stressing in an age of information overload.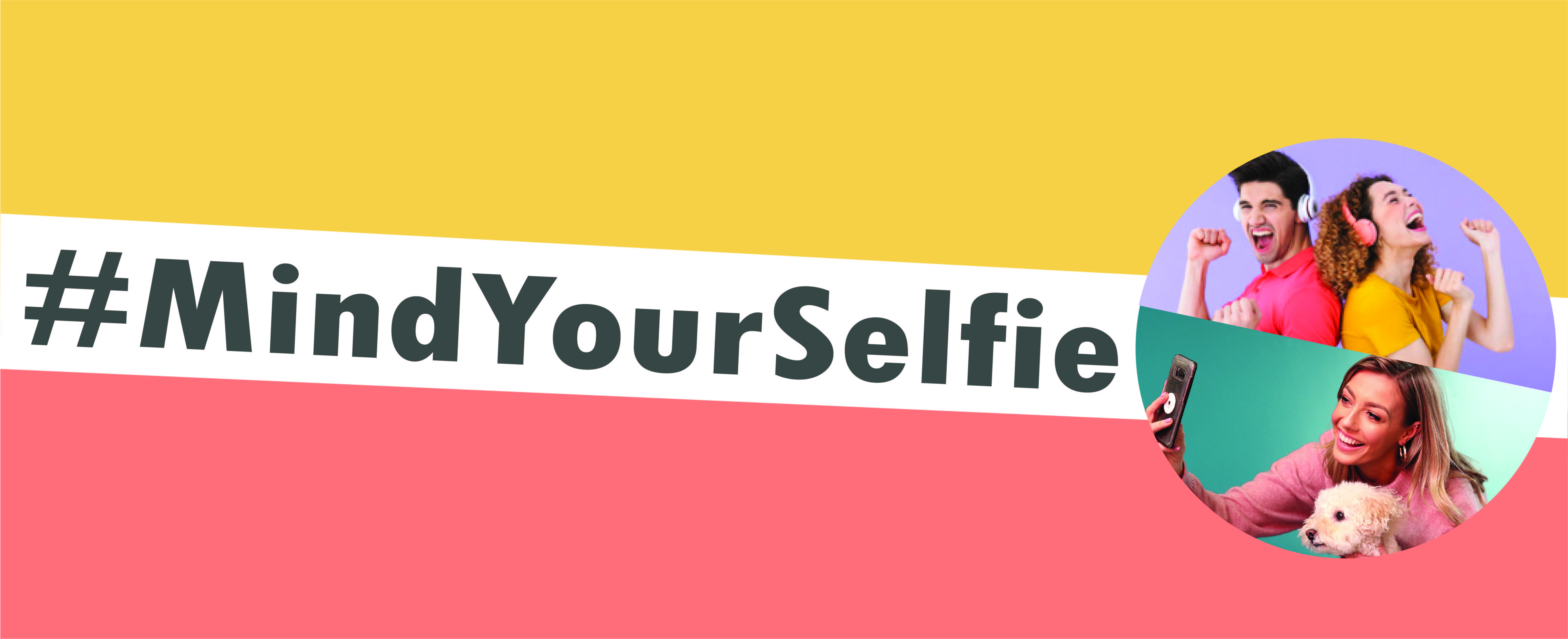 Dublin (13 March 2020) – Walk in My Shoes' award-winning social media campaign, #MindYourSelfie Day, returns for its fifth year on Friday, 13 March. This year, amid growing concerns of the current global health crisis and the effect of the 24/7 news cycle taking a toll on our mental health, we are calling on the Irish public to use their social media channels in a positive way to share their tips for de-stressing and switching off in an always-on world.
#MindYourSelfie Day was initiated by Walk in My Shoes, St Patrick's Mental Health Services' flagship mental health awareness and education campaign, in 2016 as a way to promote and encourage conversation about positive mental health among the Irish public. It aims to create a ripple effect of uplifting and reassuring mental health tips across social media.
This year's #MindYourSelfie Day is particularly timely and significant as, in our constantly switched-on world, it is easy get lost in the instant and incessant availability of news, much of which can feel concerning and rapidly changing; while it's important to stay informed, it's equally as important to know how to wind down and protect your mental health.  With this in mind, we're inviting as many members of the public as possible to tell us all the ways they disconnect from the continual stream of information and show us the things they do to mind their mental health - be it listening to favourite podcasts, learning how to play an instrument on Youtube, reading a book, or even simply having a chat with friends or family.
Speaking about #MindYourSelfie Day and its particular significance in 2020, Paul Gilligan, Chief Executive Officer of St Patrick's Mental Health Services, said:
"This year alone, there has been a barrage of worrying, and often conflicting, information about everything from coronavirus and Brexit to climate change and the housing crisis. It's easy to become completely psychologically and emotionally consumed by the concerns that these stories create."
"In the face of this never-ending news cycle, it's vital for us to recognise when our mental health is being affected. We need to know how to step back, take a pause, reflect on how we're feeling, and enjoy the activities that calm and reassure us. This will help us to navigate the constant information flow by making choices about how we engage with online and social media, and finding proactive and beneficial ways to spend our time on and offline. That's what this year's #MindYourSelfie Day is all about – encouraging us all to talk about all the things we do to de-stress and switch off so that we're in the best position to mind our mental health."
Everyone can get involved with #MindYourSelfie Day and share their tips, with the last four years of the campaign drawing in selfies from some of Ireland's most well-known faces such as Kodaline's Steve Garrigan, Hozier, U2's Adam Clayton, Blathnaid Treacy, and Brent Pope.
All you have to do to take part is:
Create your own selfie, photograph, video, boomerang or other content that shows the ways you switch off and calm your mind, or that give you a positive boost or reassurance
Upload your creation to Twitter, Facebook or Instagram and use the hashtag #MindYourSelfie
 This year's #MindYourSelfie Day also marks the launch of a brand new mental health resource for use in schools across Ireland; a classroom presentation hosted by child and adolescent psychotherapist, Dr Colman Noctor. With both primary and secondary level versions available, the presentation aims to educate young people about how they can take care of their own mental health through exploring topics such as resilience, understanding strengths and limitations, managing feelings and self-worth, valuing the relationships we have with ourselves, and dealing with comparison culture.
Advice for anxiety surrounding coronavirus
Paul Gilligan shares some advice for coping with anxiety in the current news climate:
Seek out accurate and useful information: Ensure you access news stories from reputable and reliable news sources rather than through social media or inaccurate or sensationalised reporting. Focus on facts and evidence, rather than panic and rumours.
Limit your time spent following news stories: Turn off news alerts on your phone and limit the time you check and read news to twice a day – once in the morning and once in the evening.
Talk to someone: Finding understanding and emotional resilience can be particularly difficult: if you're feeling particularly overwhelmed, don't be afraid to talk to someone.
Find the balance: If you notice yourself spending a lot of time reading the news, make a conscious effort to balance the emotional effect that this information influx can have by taking time to do something you enjoy, such as listening to music, reading a book or playing a video game.
Find out more about the campaign