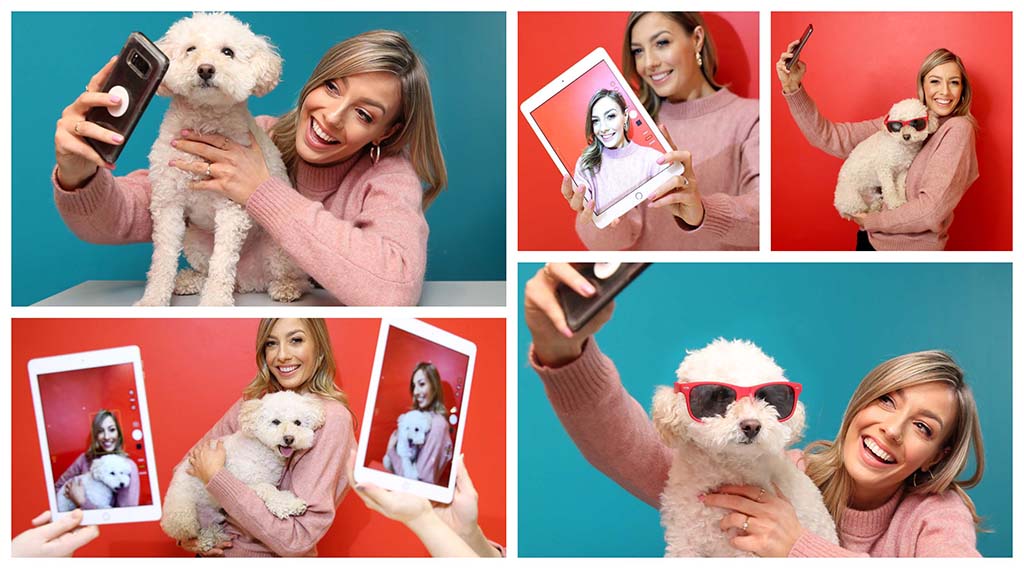 What do you to #MindYourSelfie? Walk in My Shoes calls on public to get involved in #MindYourSelfie Day on Tuesday, 26 March by sharing their positive mental health and wellbeing tips
This year, the campaign is calling on you - the public, schools, the media and celebrities across the country - to get involved by sharing on social media what you do to "mind your selfie" in a bid to raise awareness of, and encourage conversation about, positive mental health.
Now in its fourth year, #MindYourSelfie was created by Walk in My Shoes, a mental health awareness-raising campaign of St Patrick's Mental Health Services, to promote and teach positive mental health among children and young people through a number of free resources provided online at www.walkinmyshoes.ie 
This year's #MindYourSelfie Day marks the release of a brand-new resource – a mental health education film for schools entitled 'Frame of Mind'. This film will complement the existing comprehensive range of other resources currently available to download on the Walk in My Shoes website including practical tips, eBooks, guided relaxations, wellness journals and many more.
The new film has been uniquely developed as a teaching aid to address how young people can look after their wellbeing, or 'mind their selfie', in the midst of everyday challenges.  It features themes inspired by a selection of short-films produced by students across Ireland for the Walk in My Shoes' annual 'Frame of Mind' competition. The #MindYourSelfie film features tips from St Patrick's CEO and Clinical Psychologist Paul Gilligan and is accompanied by a handy 'Teacher's Guide' developed by experts at St Patrick's Mental Health Services.
RTE Presenter and WIMS Ambassador, Bláthnaid Treacy, launched the 2019 #MindYourSelfie campaign with the help of furry friend and Instagram star, Ricky the dog.  
On #MindYourSelfie Day on 26 March, Bláthnaid will be sharing a photo of her favourite way of 'minding her selfie' when life gets hectic.  "As an animal lover I am always in a good mood if I'm around dogs or family pets, but most days it's simply taking five minutes to have a cup of tea and using that time to have a quiet moment, or to connect with a friend or a colleague.  No matter where I am or how busy life gets, I always make time for a cuppa!"  
CEO of St Patrick's Mental Health Services and clinical psychologist, Paul Gilligan, said: "The #MindYourSelfie initiative serves to encourage conversation about mental health, while combatting the associated stigma and most importantly providing downloadable resources such as practical tips, skills and methods for teachers and young people to learn about positive mental health in the classroom. It is hoped that the combination of discussion and resource provision will help to equip young people with positive wellbeing skills that can last them a lifetime."
Reflecting on ways in which people can 'mind their selfie', Paul Gilligan shares some simple tips for looking after your wellbeing:
Keep active - Go for a short walk or engage in some physical activity to clear your mind
Talk about your feelings – Seek counsel/conversation from a friend, family member, teacher or someone your trust
Engage in your hobbies – Whether it's art, singing or dancing, take time out to do the things you enjoy
Eat well – Good nutrition plays a key role in promoting a healthy mind
Be kind to yourself – It's easy to focus on the things we don't like about ourselves but by making a conscious effort to focus on the things we do like we are positively impacting our mental health, give yourself a break.
Laugh more – Working to see and express the joy and fun in things helps us stay emotionally positive
So on #MindYourSelfie Day this Tuesday 26 March, Walk in My Shoes is calling on people across the country to get involved and help make a difference to how we all think and learn about mental health. All you have to do is:
Take a photo of something you do to #MindYourSelfie – You can take a selfie, a photo with friends and family, pets, your school or a picture of something you do to 'Mind Your Selfie' - be it going for a run or watching Netflix!
Share your photo to your Facebook, Twitter or Instagram telling us what you do to #MindYourSelfie. Don't forget to use the hashtag!
You can direct your followers to the free suite of resources available online at www.walkinmyshoes.ie