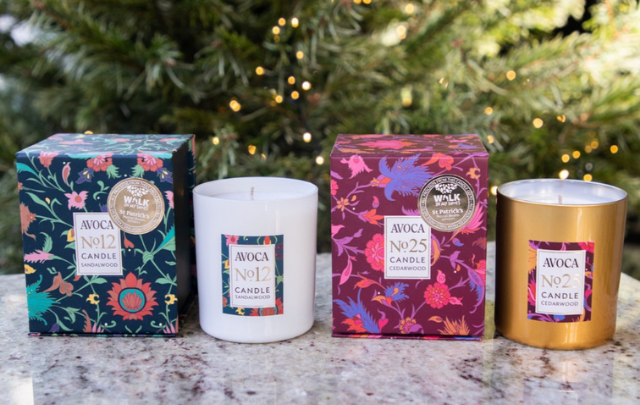 At Walk in My Shoes, we want to extend our thanks to AVOCA for choosing us as their Christmas charity partner for 2021.
The festive season is a time for thinking about everything we are grateful for, and, at Walk in My Shoes (WIMS), we want to extend our thanks to AVOCA for choosing us as their Christmas charity partner.
AVOCA is donating all proceeds from sales of its No 12 sandlewood scented candles, No 25 cedarwood scented candles and Christmas charity cards to support our mental health awareness and education initiatives. Both candles were specially designed by AVOCA's creative team in County Wicklow.
AVOCA also collaborated with award-winning Irish lifestyle brand Dusty Boy on an In the Bare Winters Wood print which too supports our mental health and wellbeing activities. This rich and thoughtful print was created by hand and reflects the hope and light we are all seeking and moving towards.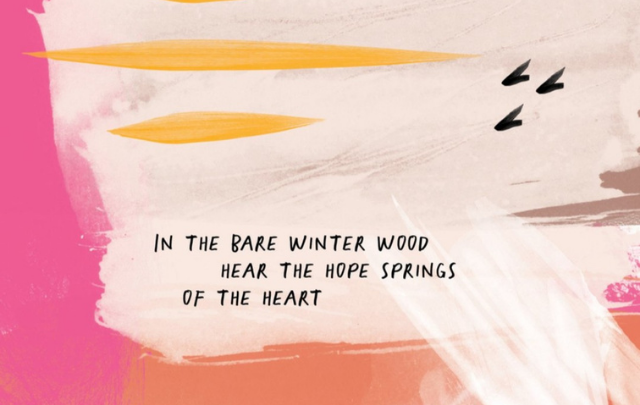 Known for everything from its colourful handwoven throws to its cafés, gardens and stores in Ireland, AVOCA hopes these Christmas charity partnership products will help to shine a light on mental health this Christmas time.
Maoliosa Connell, Director of Marketing, Creative and Buying at AVOCA, says: 'We are honoured to partner with the Walk in my Shoes Campaign again this year, and are very proud of the range of charity gifting we have designed and created in partnership with the initiative. All proceeds from the four charity gifts go directly to the charity, and we are thrilled with the response so far. We believe it's so important to raise awareness around mental health and wellbeing, especially during the past two years which has been a challenging time for so many. It's a privilege to be working together again this year and showing our support. If any of our lovely customers would like to help directly, simply go to one of our Avoca stores to pick up these wonderful charity gifts. 
She explained, "This year, we are very proud to be launching four meaningful gifts for Christmas, with all proceeds being donated directly to the charity. It is a privilege to be able to raise funds to aid the awareness-raising and education across Ireland surrounding this topic."
Our WIMS Campaign Manager, Amanda McArdle, added:
"we are delighted that AVOCA has once again chosen WIMS as their charity partner. Over the last two years, we have seen huge increases in response to WIMS' activities and resources as young people, and their teachers and parents, continue to navigate the mental health effects of the pandemic. Through our partnership with AVOCA, we can help to shine a light on promoting positive mental health and tackling mental health stigma at a time when it has never been more important."
Mind your mental health this Christmas
Looking after your mental health is important at any time of year, but taking time for yourself over Christmas and the festive season can be especially helpful. You might enjoy these wellbeing practices as part of your seasonal self-care.