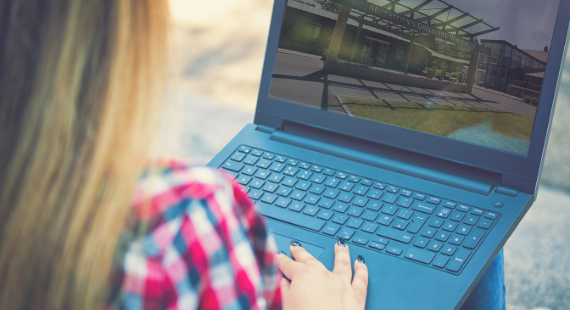 Transition Year (TY) student Lauren Downey tells us what she learned about mental healthcare during our TY Programme.
Learn about mental health
Before I did the Walk in My Shoes (WIMS) TY Programme, I was familiar with the WIMS campaign, and what the message behind it was, but I had no idea what to expect when going into this programme and how informative it would be.
This programme truly benefited me, and I'm happy that I was able to learn about so many new things within the topic of mental health.
The various things discussed within this programme are so helpful and make you aware about many different topics, such as stigma around mental health and different types of mental health difficulties.
Taking part in mental health projects
There were 25 TY students from schools across Ireland taking part. The TY Programme provided us with an opportunity to learn a lot about mental health, rights and stigma, with staff and former service users of St Patrick's Mental Health Services (SPMHS) delivering talks throughout the week.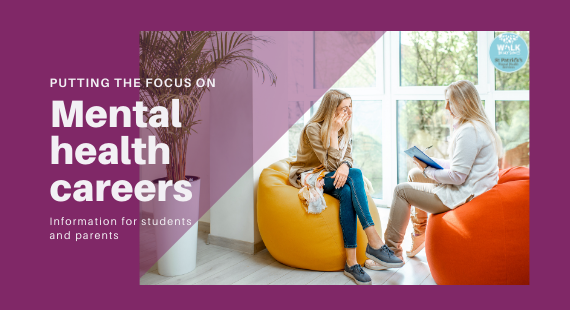 Every day, we were given multiple interesting and insightful talks, and took part in many different independent and group activities. The programme was informative as many people, such as pharmacists and clinicians, described to us how they got into their career and explained to us what courses they took. This is helpful for any TY students who are interested in pursuing a career in mental health.
Watch our talk on mental health careers
One particular exercise that stood out to me was where we all individually watched a mock multidisciplinary team (MDT) video, which was acted out by real members of MDTs who all work in SPMHS. Within this video, everyone said what they work as and what in particular they do within their role. This exercise was so fun and so memorable, as it was interactive and everyone was able to come together after watching the video separately and share their opinions. I'm confident that everyone absolutely loved this section of the programme!
Due to coronavirus, the programme ran virtually on Microsoft Teams from 10am to 2pm across Monday to Friday. Even though we had to do the programme online instead of being onsite together, we were able to communicate with each other and make lots of new friends by being split up into breakout rooms to complete project work together.
We were all assigned a project based on a new mental health education centre that SPMHS is hoping to develop. In this project, we were asked to share what we, as TY students, would like to see and experience within this National Centre. This was a very exciting activity because it allowed all of us to share all of our different opinions and be creative. This also meant that we were able to connect better with each other, even though we were online.
Becoming a mental health champion
With all of the information that I learned from this programme, I gained a better understanding of what it is like to experience a mental health difficulty and the treatment options available. I also learned about the wide range of careers in mental health. I was able to tell my friends about self-care and educate them on mental health conditions.
In future, I will feel more confident supporting a friend who may be struggling with their mental health.
It was a pleasure to be able to take part in the WIMS TY Programme and it was a very memorable experience.
More from past TY students