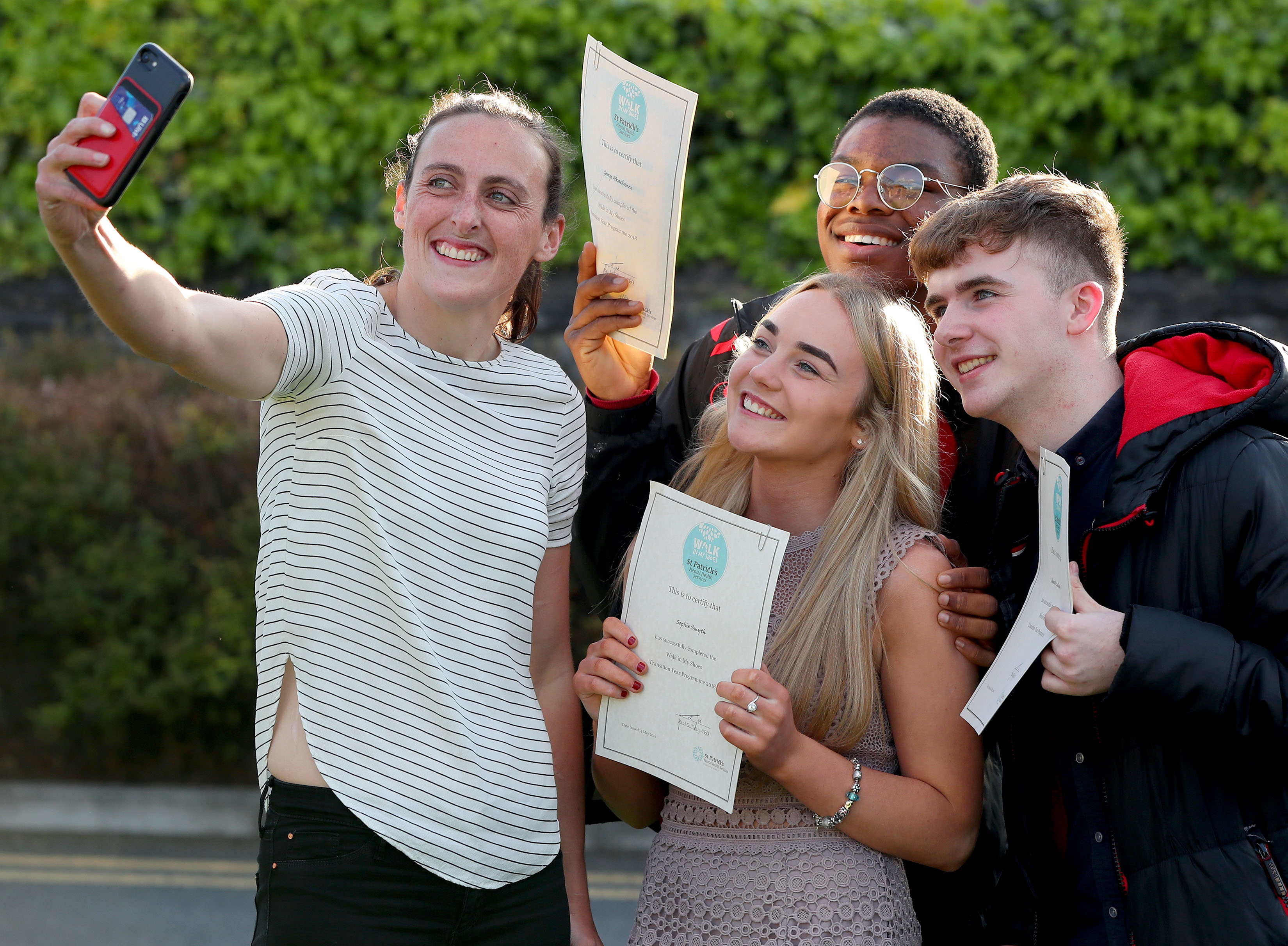 Over 100 students graduate from Walk in My Shoes Transition Year Programme as mental health ambassadors
Walk in My Shoes saw over 100 students from across the country graduate as mental health ambassadors from its unique Transition Year (TY) Programme in a ceremony that took place in St Patrick's University Hospital in May.
The flagship education and awareness-raising campaign of St Patrick's Mental Health Services originally launched its week-long TY Programme in 2011, with the aim of educating students about mental health difficulties, breaking down the stigma, and promoting positive mental health and wellbeing.
Hosted by the Adolescent Mental Health Team at St Patrick's University Hospital and open to all fourth-year students, participants undertake a range of classroom-based activities, including mock multidisciplinary team meetings with psychiatrists, psychologists, occupational therapists, nurses and social workers, cardiac first response training, and talks on topics including social media and mental health, pharmacology, advocacy and many more.
Students emerge as mental wellbeing ambassadors on completing the programme, before sharing their new understandings of mental health through preparing and giving presentations to their classmates on their return to school.
To date, over 800 students have completed the programme, which is now in its ninth year.
Paul Gilligan, CEO of St Patrick's Mental Health Services, said: "75% of mental health difficulties begin before the age of 24; we know that early intervention is key to recovery, so educating students is crucial to enhance positive mental health and eradicate stigma. It is fantastic to see the engaged and enthusiastic attitudes that students bring to learning about mental health through our TY Programme. Through undertaking this programme, students are equipped to act as mental health ambassadors, not only for their schools, but for their wider communities."
Guest speaker at the ceremony, Irish singer and songwriter Ryan O'Shaugnessy, added: "The Transition Year Programme is an outstanding initiative for students. Awareness and education around mental health is so important, especially for young people as they navigate their way through a rewarding, yet challenging, time of their lives. The Walk in My Shoes TY programme gives students an opportunity to experience first-hand and to raise awareness of the impact that a positive attitude towards mental health makes."
For more information on the Transition Year Programme please visit www.walkinmyshoes.ie