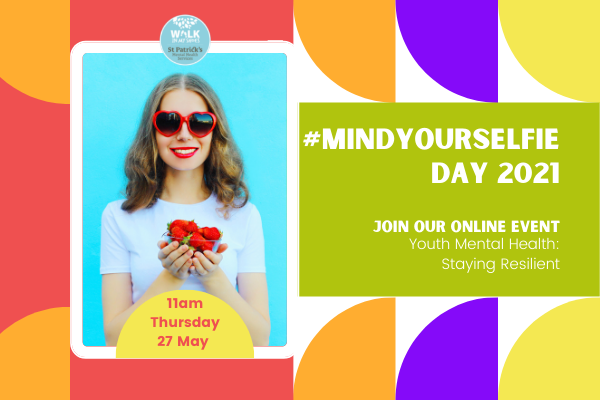 We hosted an online event on #MindYourSelfie Day 2021 to mark the bright and hopeful time ahead of us after a difficult year.
#MindYourSelfie Day is our annual social media campaign aiming to encourage conversations and awareness around mental health.
See more about #MindYourSelfie
Celebrating positivity
We celebrated positivity as we move out of the most difficult phases of the COVID-19 pandemic. In the last year, we faced lockdowns and health concerns, missed important moments with friends and families, and felt times of isolation and grief.
As we began to see restrictions easing and prepared to re-engage with all the people, places and things we missed, we invited a wide range of young people's organisations and interest groups to come together. We explored all the learnings we can take from the challenges of the last year, and how we can stay resilient as we adjust to these changes and cope with anxieties we might feel around it.
From BelongTo, SpunOut and the Irish Society for the Prevention of Cruelty to Children to St Patrick's Mental Health Services, Comhairle na nÓg and more, we looked at tips for staying well as we begin to return to a more normal way of life. 
This event is now over but you can watch it back below.