Moving On Up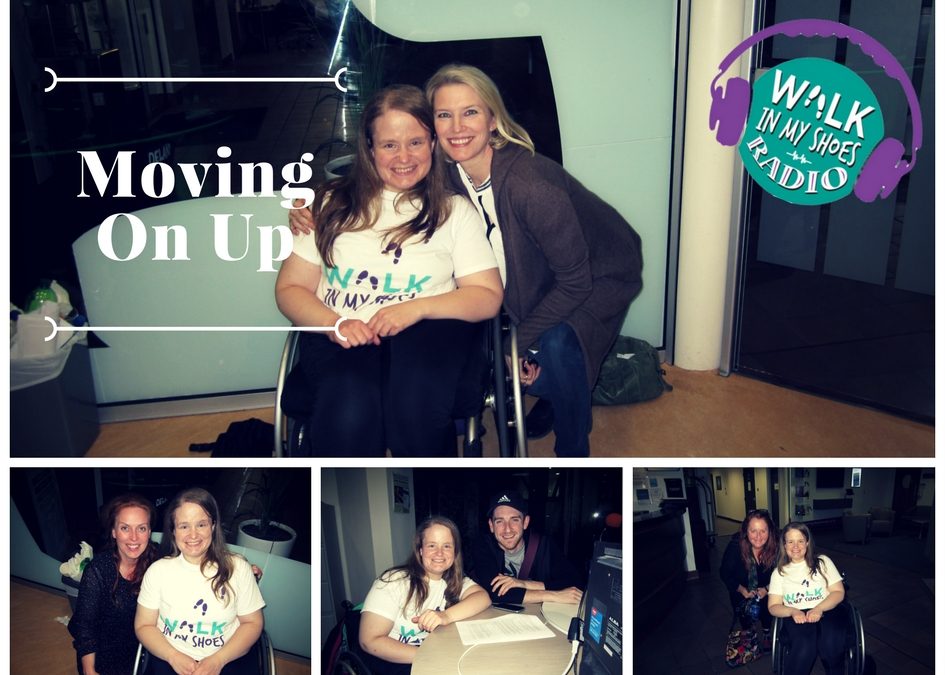 I may have been born in November but it seems October has quickly become one of my favourite months of the year as the annual pop-up radio station Walk in My Shoes Radio returned for its fifth time.
Walk in My Shoes Radio broadcasted live from St. Patrick's Mental Health Services on James Street in Dublin during Mental Health Awareness Week, the 9th-13th October 2017. WIMS FM is Ireland's first all-digital pop-up radio station dedicated solely to the promotion of positive mental health
This year saw me in a different role than what I am used to as I tried my hand at being an assistant producer. I worked on the 5-7pm and 7-9pm time slots. The 5-7pm slots I worked on were presented by Stephen Byrne from Weekenders on 2FM, Blathnaid Treacy from Two Tube, Jenny Greene from 2FM and her partner Kelly Keogh. The 7-9pm slots were presented by Pat O'Mahony of 'Head 2 Toe' fame and Pamela Flood from 'Off the Rails". Two hours is not enough for me when working with all these lovely people!
I had the privilege of being an assistant producer to two ladies who are also RTÉ Continuity Announcers by the names Gemma Craddock and Jan Ní Fhlanagáin. Their roles are really intense as they have to be on high alert all the time with the timing of interviews, presenter talking pieces and songs. They have to let the presenter know how long they have before the next break and song. There is a lot of concentration involved. My role this year was pretty quiet in comparison which gives me a bit of an urge to try out theirs next year. I will stick with it for a while though to see what else I can add to it next time.
One of the biggest highlights of my volunteering this year was having my own song played on the station. Pat O'Mahony interviewed me about my own background in media and music, what my song "Branches" is about, what inspired me to write it and what the inspiration for the music video was. This was a great opportunity to promote a song I am very proud of writing. Especially on a radio station which is aimed at promoting positive mental health.
As with every year I tend to bump into some of the great faces and voices of Irish media and music. This year's list included Celia Murphy who plays Niamh on Fair City, Aoibheann McCaul who plays Caoimhe on Fair City, singer Mary Coughlan and Sinead Kane who is the first blind person to complete 7 Marathons on 7 Continents in 7 Days but as she stated more precisely, she ran it in 6 days and 9 hours.
Due to other commitments outside of WIMS FM that week, I was only in the station for three days as opposed to my usual five days. It went by way too quickly.
I am all pumped up and ready for WIMS FM 2018…. BRING IT ON!