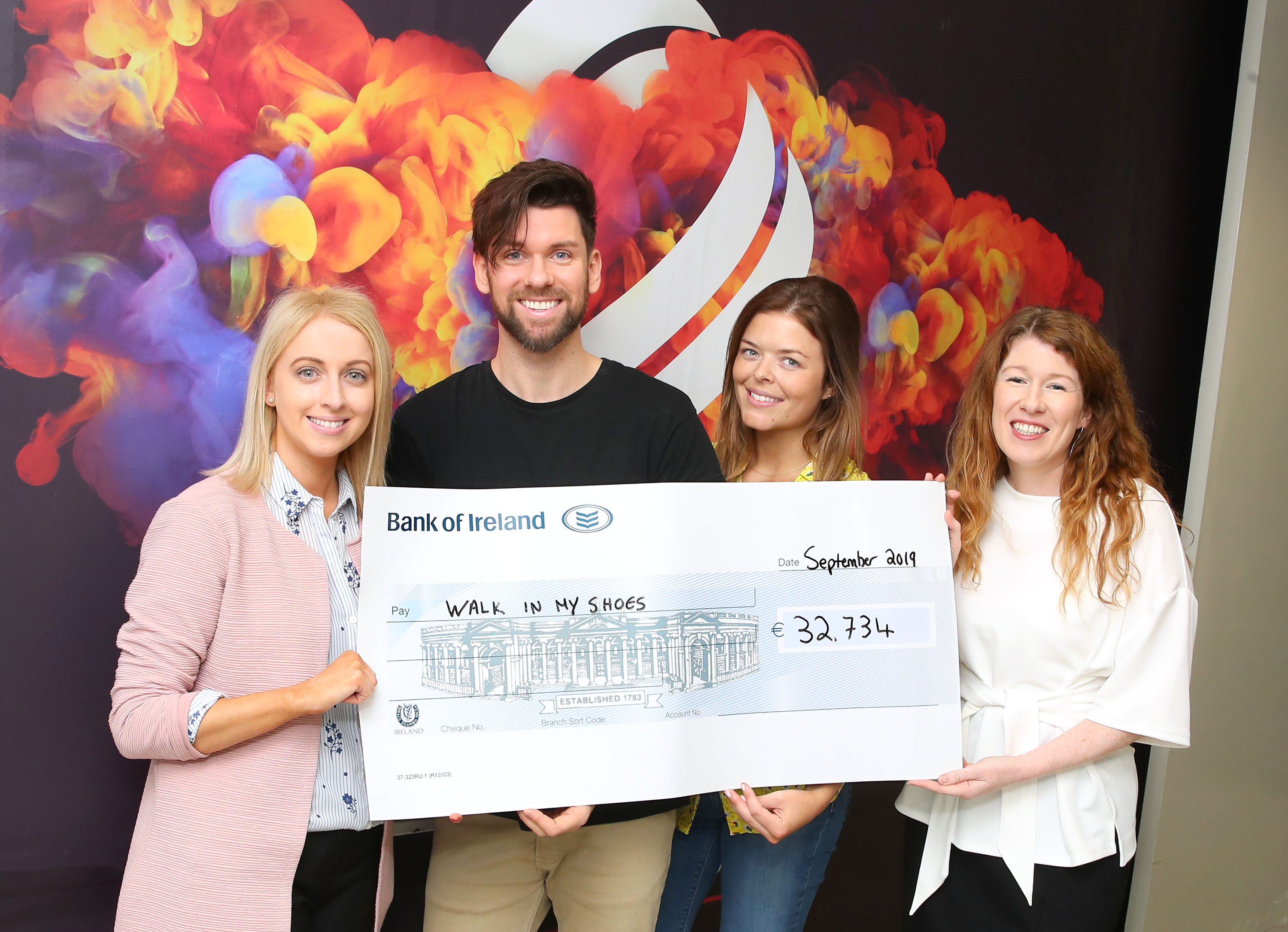 We were delighted to recently receive a cheque for over €32,000 from RTÉ 2FM Breakfast Show presenters Eoghan McDermott and Doireann Garrihy.
This staggering amount was raised through the Sexy Boots fundraising appeal which ran in the lead-up to the Rose of Tralee competition, sparked by a dare Eoghan and Doireann made to its host, Dáithí O'Sé.
When Dáithí joined Eoghan and Doireann on their show back in August, he joked about wearing the famous red, sparkly, knee-high boots worn by previous guests from Kinky Boots the Musical. Eoghan and Doireann challenged Dáithí to follow the joke through, pledging to donate money to Walk in My Shoes if he did it, and encouraging others to do the same.
So, a fundraiser was born, and what started with a €2,000 goal ended up collecting a phenomenal €32,734 for our work in mental health awareness.
We are extremely grateful to everyone in RTÉ 2FM for launching this appeal, especially the Breakfast Show's Eoghan and Doireann; to Dáithí O'Sé for taking on the challenge; and, most of all, to every single donor who supported it. Because of your generosity, we look forward to promoting positive mental health with more young people across Ireland.
Look back at the Sexy Boots Appeal
After weeks of daring Dáithí, the famous red boots made a very memorable appearance live on the Rose of Tralee stage on 27 August.